There are a couple of different styles of tennis bracelets. PS Member, ILikeShiny posted this diamond station tennis bracelet in Show Me The Bling! on the PriceScope community. We chose to feature this bracelet because it's gorgeous and we like to illustrate the different looks! This is our Throwback Thursday.
This delicate bracelet with its beautiful 13 point diamonds is perfect for dressing up or with a sweater and jeans. I love that ILikeShiny plans were to wear this 24/7, to really be enjoyed as often as possible. The bezels are fabulous and this overall look would be perfect for almost any occasion. This is the kind of piece that would be a magnificent staple in a jewelry wardrobe. Those bezels are not only lovely but practical for the protection of your diamonds. Yekutiel at ID Jewelry has done it again!
A+! This is a really great piece, kudos! We hope that you have continued to get a lot of joy from this sparkly addition. May you wear it in happiness for many years to come.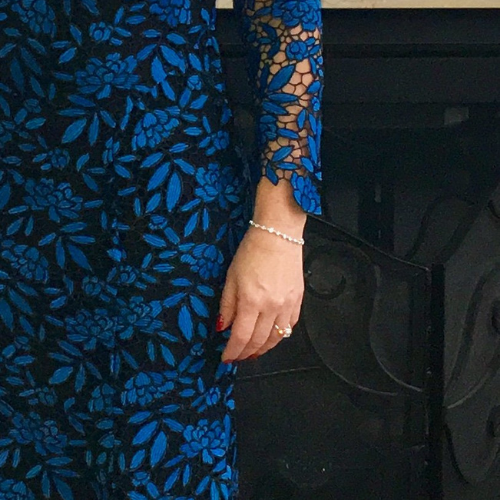 STATISTICS
Carat Weight: .13ct diamonds
Length: 7"
We love getting to revisit posts from the past, take a scroll through Show Me The Bling!'s archive, and get lost in the eye candy!
Written by Kayti Kawachi