By PS Staff
Are you one of the many men out shopping for an engagement ring for your soon-to-be fiancé? Have you looked at an endless number of rings and still left trying to figure out which one is the best ring for your loved one? Well, instead of searching for a ring by looking at the traditional methods, why not take into account her favorite travel destination? You may discover that a person's vacation spot will tell more about him or her than you may think. So, let's take a look at some great travel destinations and help you find the ring of your dreams for the woman of your dreams.
The Lady Who Loves London
London may be as traditional as they come, but they still know how to have fun. If your lady loves history and tradition, chances are that London is her favorite international city. Why not give her a ring that is as traditional as they come with a nod to the patron saint of many American women, Kate Middleton?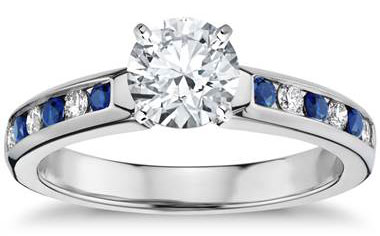 Channel Set Sapphire and Diamond Engagement Ring, $870

at Blue Nile
The Lady Who Loves Washington D.C.
Whereas London is traditional, Washington D.C. can be downright staid. However, that can't be said for everyone who lives there. A lot of D.C. residents are known to let their hair down on the weekends and play by the rules during the week. If this sounds like your hardworking lady, then find her a sleek and sophisticated ring which will help her seamlessly transition among all areas of D.C. in style.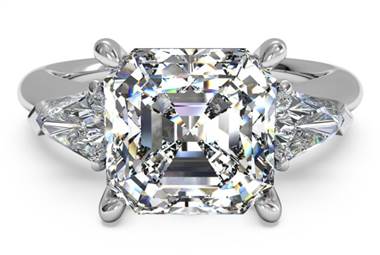 Three-Stone Diamond Engagement Ring with Bullet Side Diamonds, $8,240

at Ritani
The Lady Who Loves Dubai
If your lady loves Dubai, then she loves extravagance, luxury and generally anything over the top. Get ready to get down on one knee with the grandest of proposals and be sure to pick a ring that can upstage the night. After all, it isn't Dubai unless a sheikh offers to buy her engagement ring to give to the love of his life.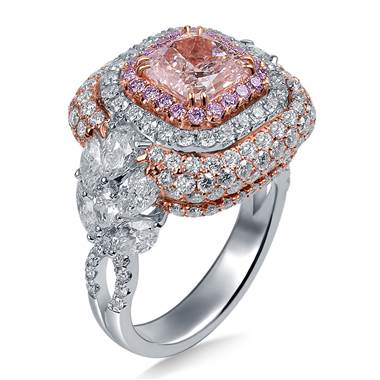 Fancy Light Pink Diamond Engagement Ring, $80,049

at B2C Jewels
The Lady Who Loves New Orleans
Oh, if your lady loves NOLA, then you are in for an exciting and fun life. However, when you scratch the surface of New Orleans past Bourbon Street, you'll notice the vintage charm which permeates the city on every corner. Life slows down in the city and you won't be able to ignore the feeling as if you have been transported to another time. Who knows, maybe you two met in another life and found each other in this one.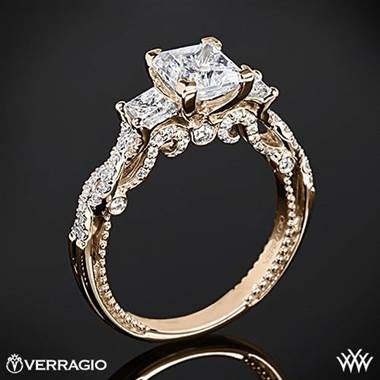 Rose Gold Three-Stone Engagement Ring, $4,800

at Whiteflash
If your loved one has a strong case of wanderlust and then you take one look at her favorite destination, you'll know exactly what kind of ring would be perfect for her. Whether she loves London's tradition, Washington D.C.'s sophistication, Dubai's extravagance or New Orleans vintage spirit, you can definitely find a ring which complements the person you fell in love with.
If the above is not what you're looking for, then click here to search for more (Resources >> Jewelry Search).