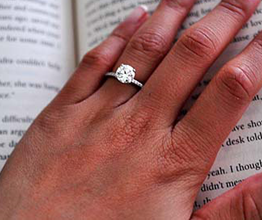 Delicate Decadence, an Engagement Ring for Questioneer
Questioneer shared with us his gorgeous engagement ring that he presented to his new fiancee on the Show Me The Bling Community at PriceScope.com. I love the delicate look of this beautiful engagement ring! I am glad that Questioneer got his yes, but I am also super glad that he chose to share this ring with us!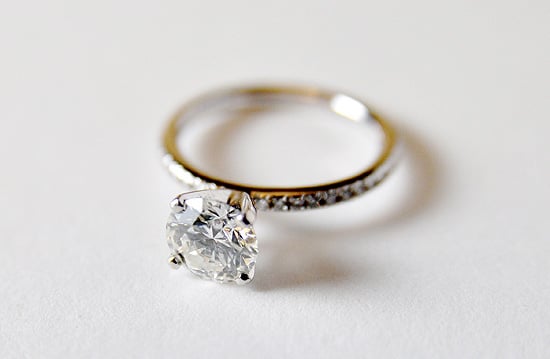 Stunning stone from ID Jewelry
Yekutiel at ID Jewelry never fails to amaze, and this is no exception! This stone is beyond beautiful! The platinum setting is from Gabriel & Co. and is perfectly lovely! It's such a fantastic marker of a milestone moment! I hope that it has been worn in health and happiness! Well done, Questioneer!
The Stats:
1.28 ctw
Color: I
Clarity: VS2
ring size is 4.75
Want to see the entire post with more pics? Follow this link!
On Throwback Thursdays, we take the opportunity to re-appreciate beautiful pieces that have been shared over the years!
Thank you so much for sharing your jewelry experiences with us. Keep revisiting PriceScope's past with us each Thursday!
#TBT
Looking for ideas for a fabulous proposal of your own? Come check out the proposal idea community on PriceScope.
Come show off YOUR fantastic bling with fellow jewelry lovers and trade professionals in the Show Me the Bling Community, here.