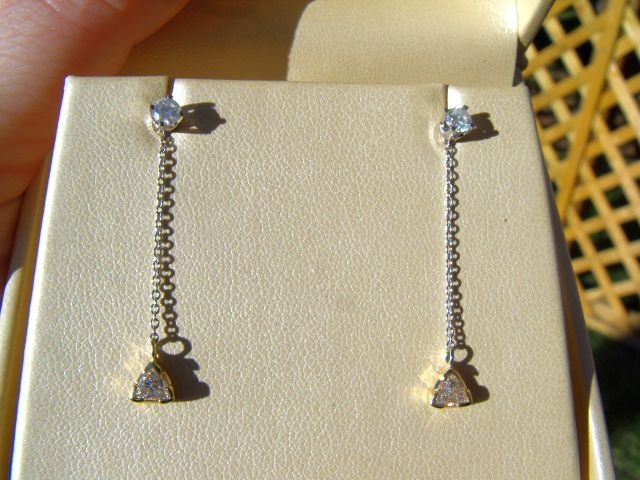 Diamond Danglers for Rhbgirl24
Rhbgirl24 shared with us her versatile diamond dangle earrings on the Show Me The Bling Community at PriceScope.com. I love any kind of earring jacket, dding veratility to your look while still getting to wear your classically beautiful studs is just fantastic. These are a fabulous example of that idea!
Paired with a Pearl
As you can see, pairing these dangling jackets with other earrings creates an entirely different aesthetic! Rhbgirl's husband worked with the crew at Joel McFadden Designs to create these as a Christmas present, using the side stones from her original Engagement Ring! How incredibly thoughtful and creative!
The Stats:
The jump rings and chain are platinum
0.24 and 0.26 G VS1
Want to see the entire post with more pics? Follow this link!
On Throwback Thursdays, we take the opportunity to re-appreciate beautiful pieces that have been shared over the years!
Thank you so much for sharing your jewelry experiences with us. Keep revisiting PriceScope's past with us each Thursday!
#TBT
Diamond cut is a matter of taste learn more about emerald cut diamonds here.
Come show off YOUR fantastic bling with fellow jewelry lovers and trade professionals in the Show Me the Bling Community, here.