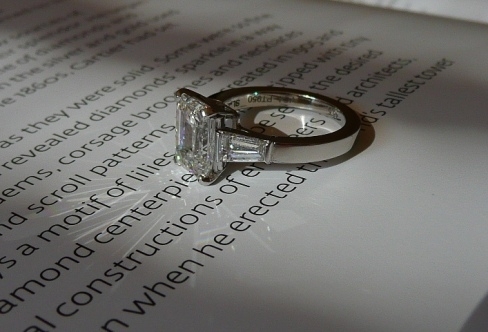 Van Cleef & Arpels Emerald Cut Diamond Ring
Megeve shared with us her classically beautiful ring on the Show Me The Bling Community at PriceScope.com. There is a reason that the this classic look withstands the test of time when it comes to taste and beauty, it's simply stunning. This is the very picture of elegance!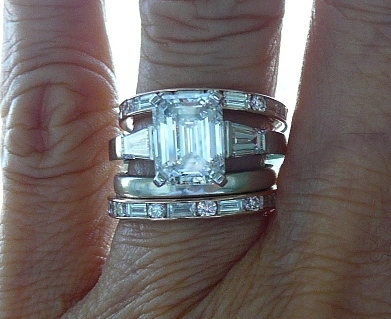 Looking Fab on Her Finger
Megeve has an impressive collection and we are delighted to have the opportunity to watch it continue to expand! I am also a huge fan of Van Cleef & Arpels! Thank you for sharing this magnificent piece Megeve, I hope you keep sharing additional pieces with us!!
The Stats:
Van Cleef and Arpels:
2.79 ct Emerald Cut Diamond
.77 tcw Baguettes
Clarity: EVS1

Want to see the entire post with more pics? Follow this link!
On Throwback Thursdays, we take the opportunity to re-appreciate beautiful pieces that have been shared over the years!
Thank you so much for sharing your jewelry experiences with us. Keep revisiting PriceScope's past with us each Thursday!
#TBT
Diamond cut is a matter of taste learn more about emerald cut diamonds here.
Come show off YOUR fantastic bling with fellow jewelry lovers and trade professionals in the Show Me the Bling Community, here.