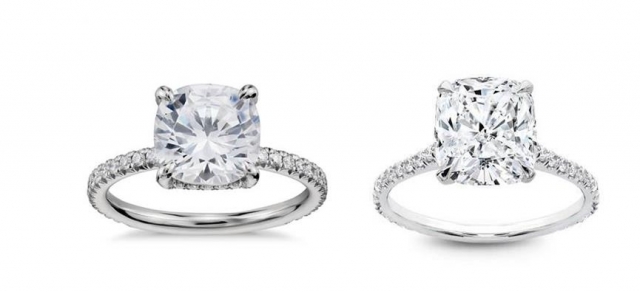 Countdown to V-Day
Valentine's Day is also one of the most popular times to get engaged. Unfortunately, it can be stressful trying to figure out what one's engagement ring style. No worries though, because you already know what you like. We're going to bring you the top five, most viewed engagement rings, right in time for Valentine's Day.
The best part about everything? Your favorites don't break the bank so you'll have plenty of money left over for the wedding of your dreams.
#5 Favorite Engagement Ring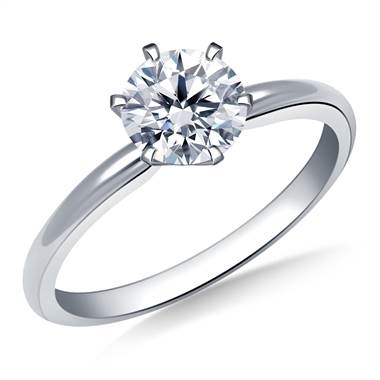 Six prong pre-set round diamond solitaire ring in platinum

at B2C Jewels
Modern engagement rings are wonderful, but there is something about a traditional, round solitaire ring. Looks like you all agree as this is one of your favorite engagement rings for 2018.
#4 Favorite Engagement Ring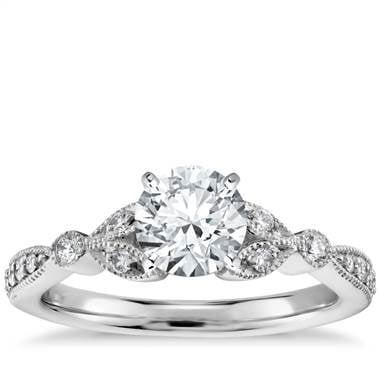 Petite vintage pave leaf diamond engagement ring set in 14K white gold

at Blue Nile
Elegant and romantic, this engagement ring has captured many of your hearts. We think it's perfect for the bride who wears her heart on her sleeve and found her modern-day Prince Charming.
#3 Favorite Engagement Ring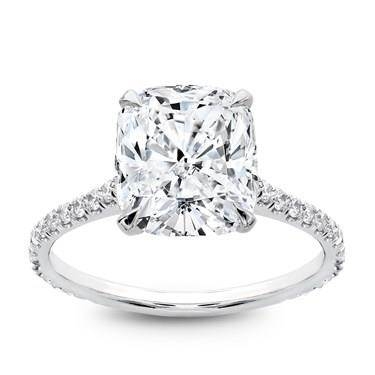 French cut basket setting

at Adiamor
Fancy cut rings are still very much popular as evidenced by this beautiful setting which is great for showcasing a cushion cut stone. It's tailor made for brides who love a traditional look with extra sparkle to make that center stone really pop.
#2 Favorite Engagement Ring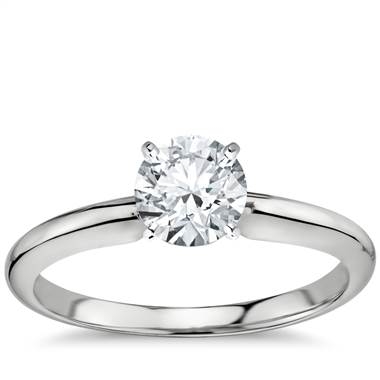 Classic six-prong solitaire engagement ring in 18K white gold

at Blue Nile
Wow, PriceScopers really do love traditional solitaires. This is the second six-prong engagement ring to make the list. This solitaire will stand the test of time, so like the saying goes, "If it ain't broke, don't fix it."
#1 Favorite Engagement Ring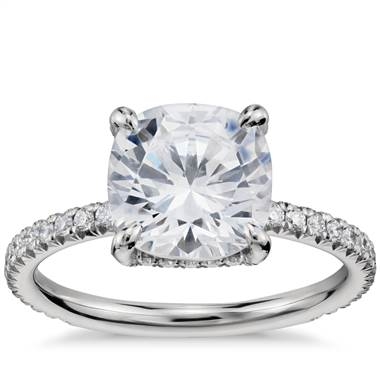 Studio cushion cut petite french pave crown diamond engagement ring set in platinum

at Blue Nile
We now bring you your favorite ring of 2018 (so far). We can't lie, we aren't surprised at all by this ring's ranking. It combines all the elements of your favorite rings – it's a solitaire, has extra sparkle and is a fancy cut – and puts them into one ring. It doesn't get much better than this for a PriceScoper's engagement ring.
Aren't you shocked that these rings are not only perfect for almost any bride but that you don't have to give an arm and a leg once you get down on one knee? These rings are sure to make for one extra special Valentine's Day you won't ever forget.

By PS Staff