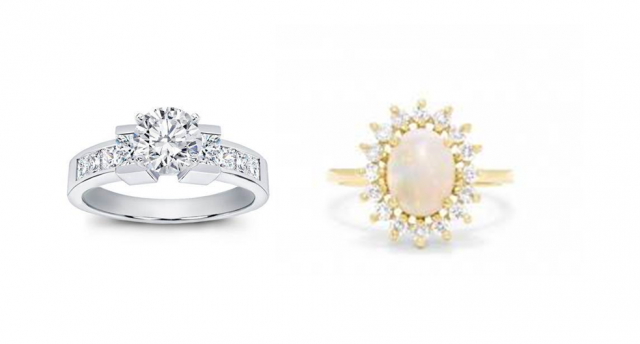 Valentine's Day Engagement Rings
We're not going to lie, even though January felt like it lasted for a whole year, Valentine's Day snuck up on us. We don't know how we almost missed it because it signifies the close of engagement season.
Yup, Valentine's Day is the last major day for engagements until the winter holidays roll around. Proposing is not a decision which should be taken lightly and neither is finding that one special ring to make it official.
That is why we're going to help you out. We've selected four engagement rings and settings which pack plenty of design elements that set them apart from your average engagement ring. We're sure they will make your proposal extra special.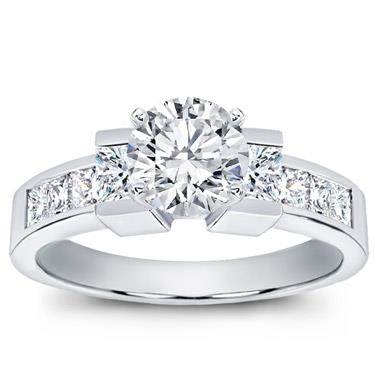 Princess cut engagement setting

at Adiamor
We like this ring because it is perfect for the traditional bride who wants a slight upgrade from the traditional round engagement ring. It contains eight princess cut diamonds and comes in white gold, yellow gold or platinum to please the most discerning of brides.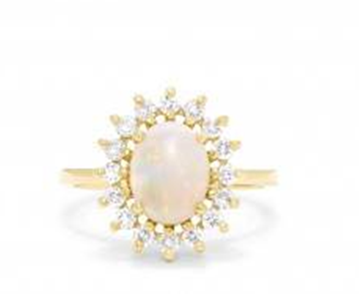 Aurora yellow gold opal and diamond ring set in 14K yellow gold

at EFFY
Non-traditional engagement rings are a trend which is growing in popularity, thanks to brides who want rings to represent their personal style as well as the British royal family. As a result, we couldn't neglect including this beautiful opal engagement ring in a halo setting in our list. Absolutely gorgeous and perfect for royals and mere mortals alike.
Palladium champagne diamond engagement ring

at Whiteflash
The newly affianced will undoubtedly celebrate with some bubbly. But this ring brings the champagne bubbles with it. The ring's Hearts and Arrows Diamond Melee starts off as a light sprinkle and then culminates with a bountiful explosion of diamonds at the top to set off the center stone. Like we always say, one can never have too much bubbly.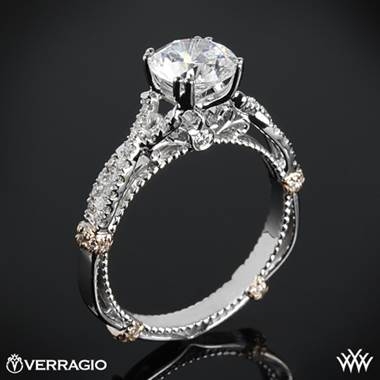 Verragio Parisian diamond engagement ring set in 14K yellow gold

at Whiteflash
If your soon-to-be-fiance loves lavish designs then this ring is for her. This modern Parisian-inspired design is the ideal complement for any bride who dreams of visiting the Moulin Rouge.
Now, don't be like us and let Valentine's Day sneak up on you. But if you are, at least we did your homework for you. Now, go out there and make someone's engagement extra special!

By PS Staff