Icy_jade posted this astonishing CBI diamond ring in the Show Me the Bling forum at PriceScope. I can't get over how lovely this is, the photos are incredible!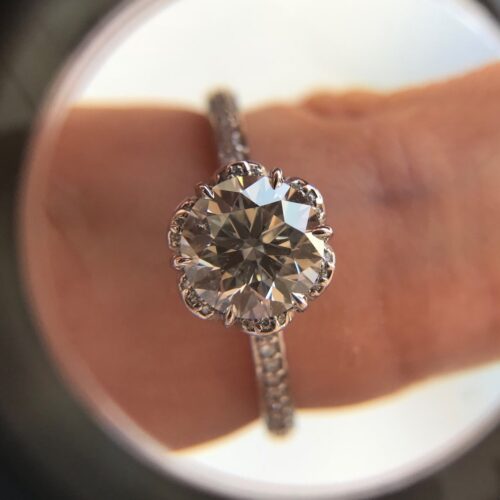 I am floored that this is not a custom setting, this mount is beautiful! The diamond looks gorgeous and is faces up so white in pictures I can only imagine the amount of fire it throws in person! The team at High Performance Diamonds puts out stunning work and this is a great representation of their craftsmanship. I know that Icy_jade is already feeling the DSS creep, but this is a winner and I hope that she gets a lot of enjoyment out of it for years to come!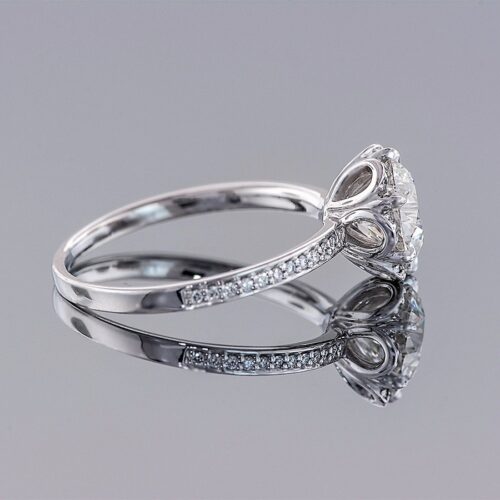 The Stats:
CBI 2.05
Color: G
Clarity: SI2
Icy_jade said, "there wasn't enough time to custom create a setting, Layla R. kindly found a Stuller setting which had the floral halo that I'd wanted and then pulled off a miracle with the HPD team to rush the setting, put in approx. 0.2 ctw H&A melees (22 x 0.005ct each 1mm and 18 x 0.0025ct each 0.8mm), and set the diamond in an offset way (for the arrows) and delivered it to Morrison Smith before I flew off. It's in 18k WG with palladium."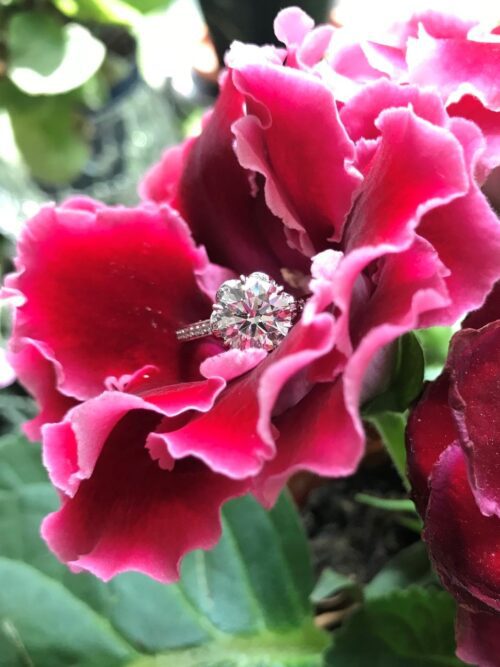 Visit the original post with more phenomenal pics and join me in congratulating Icy_jade!
The Jewel of the Week is our chance to feature and appreciate a recently posted piece from the Show Me the Bling Community!
Thank you so much for sharing your jewelry experiences with us. We look forward to seeing more!
#JOTW
Come show off YOUR fantastic bling with fellow jewelry lovers and trade professionals
Learn more about Ideal-Scopes on PriceScope!