4.04 VS1 Fancy Yellow Cushion Cut with .60ct White Half-Moon Diamonds and Micro-Pave Melee (posted on Show Me The Bling! by PS member GossamerAngel)
Has the current global pandemic got you feeling demotivated? We're here to uplift your spirits with some fancy colored diamonds- specifically yellow diamonds. Let's take a closer look at how yellow diamonds have risen in prominence in recent years.
YELLOW DIAMONDS BACKGROUND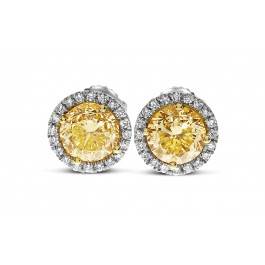 Yellow diamonds fall into the category known as fancy colored diamonds. Fancy colored diamonds refer to diamonds which fall outside the D to Z diamond color scale. Colors past the Z range must follow their own set of fancy colored grading rules. Colored stones are assessed according to hue, tone, and saturation. Fancy diamonds are given a graded according to: faint, very light, light, fancy light, fancy, fancy intense, fancy dark, fancy deep and fancy vivid.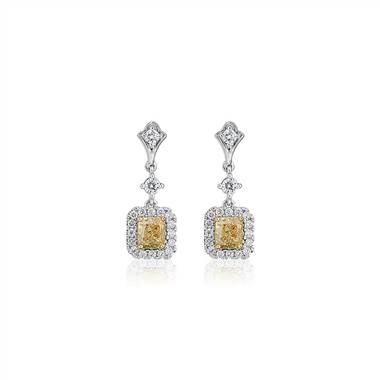 The one exception to the "fancy" colored rule is in regards to yellow, brown, and gray diamonds as they can show color on the lower end of the D to Z color scale. Thus, these diamonds make for amazing bargains if one has a tighter budget and still wants to own a "fancy" colored diamond.
YELLOW DIAMONDS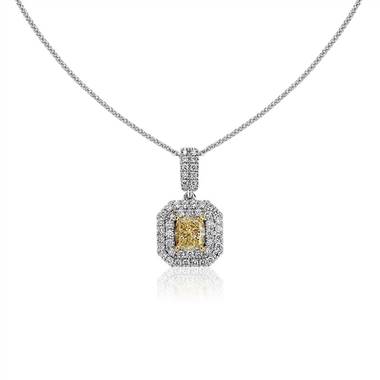 Yellow diamonds are the most popular of all fancy colored diamonds. They come in every cut imaginable which ensures that one can always find their ideal yellow diamond. Fortunately, their popularity has not yet bred rarity because they are the second most common diamond color. So, as you can see, there is nothing stopping you from finding the ideal yellow diamond of your dreams.
HAUTE JOAILLERIE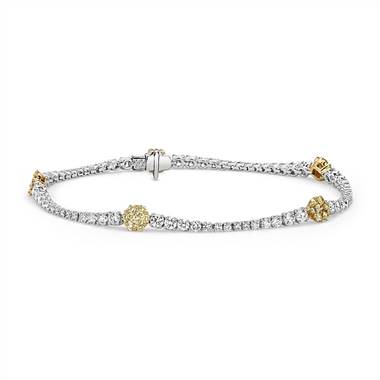 Sadly, the increasing popularity of yellow diamonds has caused its price to rise up too. This is owed in part to 2019 when Lady Gaga wore a 128ct yellow diamond Tiffany necklace worth more than $30 million dollars. However, Tiffany isn't the only luxury jewelry designer praising fancy-shaped yellow diamonds. Chanel, De Beers, Piaget, Chopard, and Cartier have all highlighted the statement yellow diamonds in their collections which exhibited at the July Haute Joaillerie show in 2019. This catapulted this fancy color into the wider consciousness of people with deep pockets who are able to afford these jewels.
Yellow diamonds are definitely one of our favorite fancy colored diamonds. We love that they bring a bit of sunshine wherever we go. It's uplifting owning a piece of diamond jewelry with a little extra ray of sun and brightness that no gray sky could ever dull.
Written By PS Staff