By Erika W.
Just wow. Several online sources are reporting that this dynamic blue sapphire ring was designed by Lorraine Schwartz, who also created Beyoncé's whopping 18ct emerald-cut diamond engagement ring from Jay-Z. The singer recently gave birth to a baby girl named Blue Ivy, so we are guessing that this stunning bauble is the push present. We need details!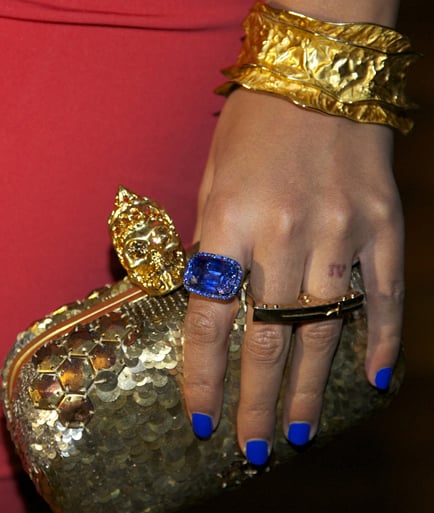 Photo: Beyoncé Online
Beyoncé recently made her first public appearance after the birth of her daughter, Blue Ivy Carter. She was seen sporting the blue bauble at Jay-Z's benefit concert on Monday, February 6 at Carnegie Hall.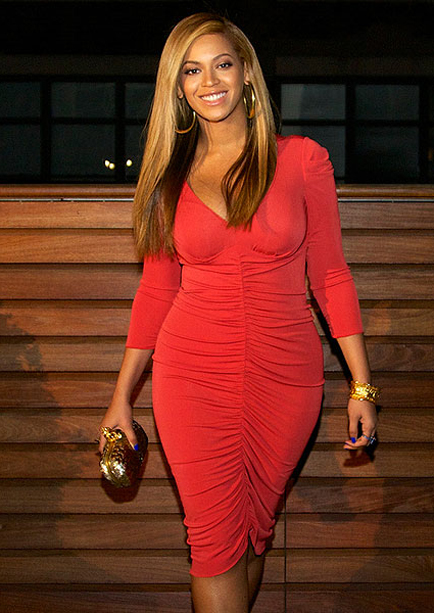 Photo: Beyoncé Online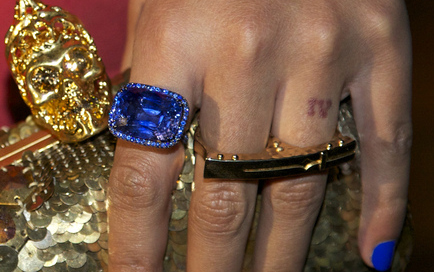 Related topics:
Kate Middleton & Liz Hurley move over-now this is a sapphire