DorotheaBrooke posted this incredible AVR diamond ring on the Show Me the Bling Forum at PriceScope! When you first glance at this stunning AVR. I bet you would never have guessed that it is under a half carat! This is a phenomenal example of small but mighty, with this bling throwing a light show to rival bigger stones!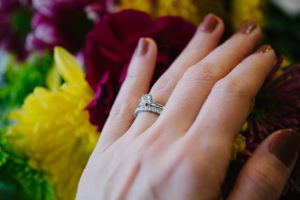 The pics that DorotheaBrooke posted are top notch and so much fun to look at, the use of color and light is such a magnificent backdrop and lets the AVR pick up hues in all the right ways! Good Old Gold always creates pieces that are absolutely gorgeous, just like this!  This is just beautiful, DorotheaBrooke, Congratulations and thank you for sharing it with us!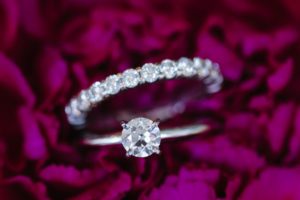 Go see the post with tons of really fantastic pics!
The Jewel of the Week is our chance to feature and appreciate a recently posted piece from the Show Me the Bling Community!
Thank you so much for sharing your jewelry experiences with us. We look forward to seeing more!
#JOTW
Come show off YOUR fantastic bling with fellow jewelry lovers and trade professionals
Do you know your basic engagement ring anatomy?