By
Erika Winters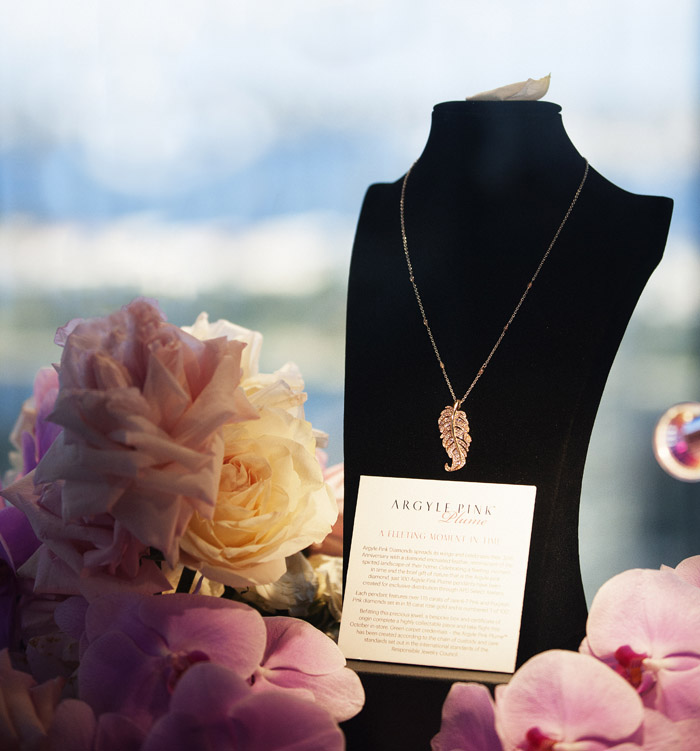 The Argyle Pink Plume limited edition pendant: Image courtesy of Rio Tinto Diamonds
Argyle Pink Diamonds is celebrating its 30th anniversary with a limited edition feather pendant.
Named the Argyle Pink Plume, the feather pendant is set with over one carat of natural pink diamonds. And only 100 of these pendants will be made available for sale at Argyle Pink Diamond's select retailers starting in November. Each pendant is laser inscribed with a number from 1 to 100 and will be accompanied by a certificate of authenticity.
The pendant's feather design was inspired by the wild landscape of western Australia's Kimberley region where the Argyle diamond mine is located. The Argyle mine produces over 90 percent of the world's pink diamonds. Known for their exceptional quality, some of these pink (and also red) diamonds go on to be sold at the Argyle Pink Diamonds Tender, an exclusive sale held each year.
"The Argyle Pink™ Plume is a celebration of thirty special years and speaks to the rarity, beauty and extraordinary provenance of Argyle pink diamonds. The pendant is both an exquisite piece of jewellery for today, and an heirloom for tomorrow," said Argyle Pink Diamonds manager Josephine Johnson.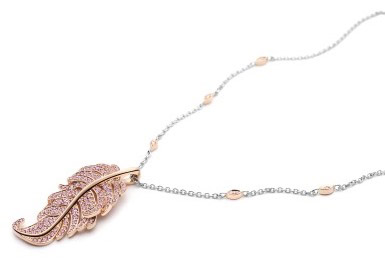 Related:
Rio Tinto's Rare Red and Pink Diamonds Take Flight

Sotheby's Hong Kong to Auction 8.41-Carat Fancy Vivid Purple-Pink Diamond
Pink Diamonds and Imperial Jade, Rio Tinto Debuts The Argyle Empress Necklace