Sun, 16 Apr 2017
Almost-there's 2.5 Emerald Cut Diamond Vintage Ring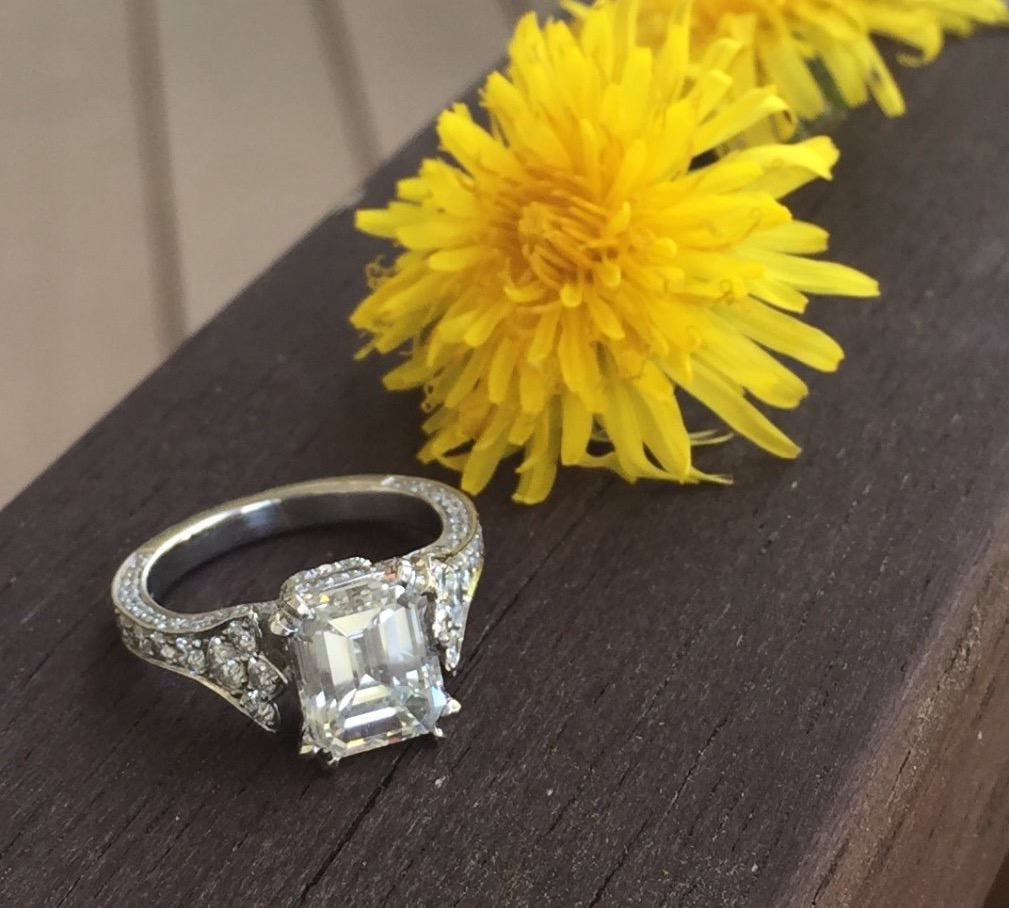 Almost-there's 2.5 emerald cut diamond vintage ring
Almost-there commissioned an Dejan Studio Jewelry to make this old Cartier setting for her 2.5 ct, J, VVS2 emerald cut diamond.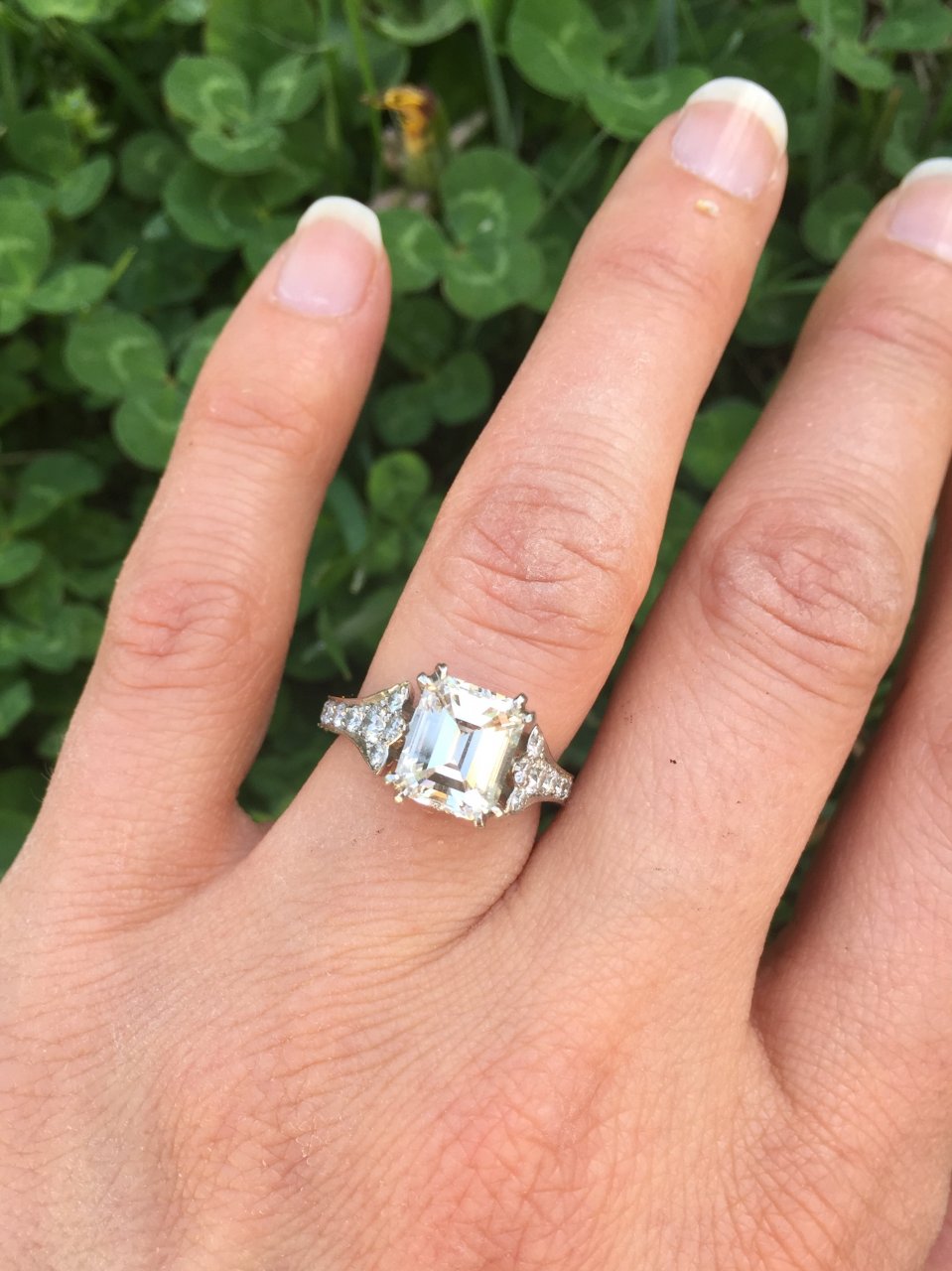 Almost-there's 2.5 emerald cut diamond vintage ring hand shot
Almost-there, I know it is not really cool to run around flashing your ring in people faces, but once it a while an inconspicuous flash here or there does not hurt anyone. :-)
Looking forward to seeing more pics. Click here to visit the forum thread and see more pictures.
Thank you, everyone, for sharing your gorgeous jewelry in the Show Me the Bling forum! Can't wait to see more!
#JOTW
By
Andrey Pilipchak