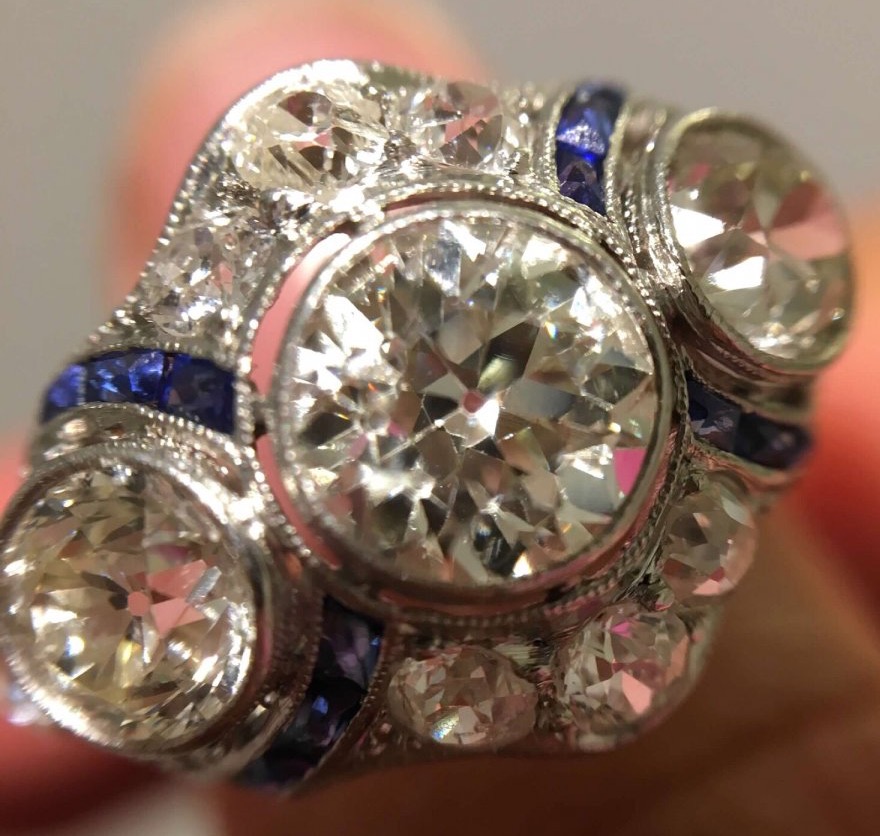 PintoBean's Stewie 3 CTW 1920 blingster!
PintoBean adopted this sweetheart from ForteKitty. A 3 carat total weight old cut gorgeous ring.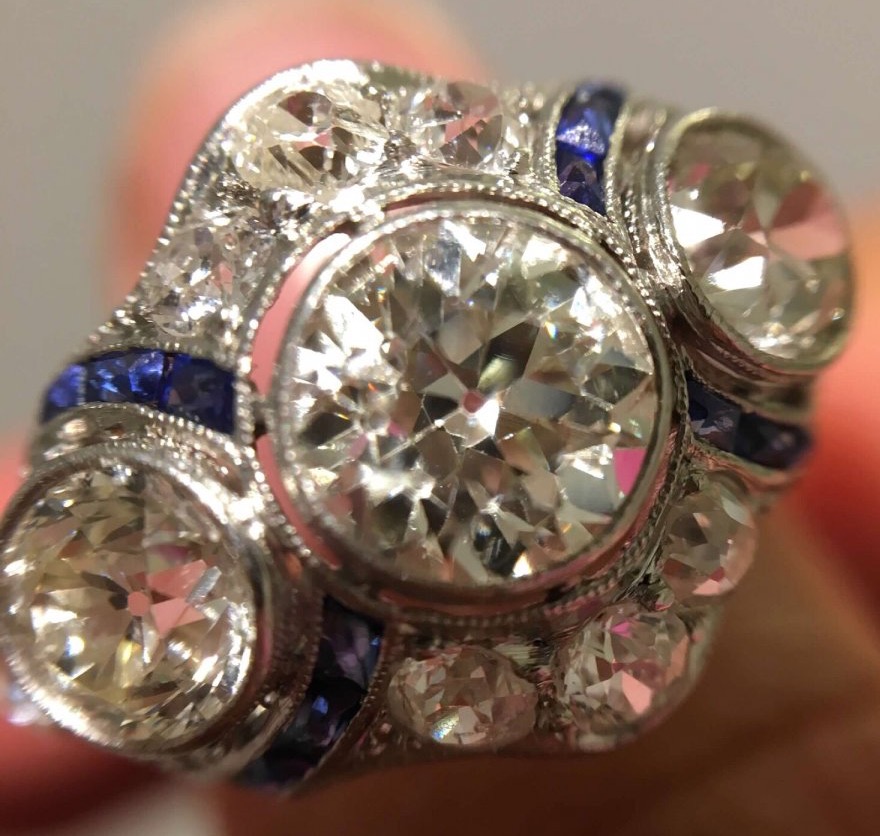 PintoBean's Stewie 3 CTW 1920 ring – hand shot
PintoBeans, I love that you name all your jewelry. Stewie fits him perfectly.
Looking forward to seeing more pics. Click here to visit the forum thread and see the before pictures.
Thank you, everyone, for sharing your gorgeous jewelry in the Show Me the Bling forum! Can't wait to see more!
#JOTW