StaceyCA originally posted her fabulous vintage style ruby ring on the Show Me the Bling forum at PriceScope.  This ring is incredible, the mixed metals are gorgeous behind that intense red ruby!
I love a cocktail ring, and mighty finger coverage is divine! These typically right hand rings add a splash of flash and can brighten up your whole look. This ring was created by Maytal Hannah, who was commissioned after beautifully resetting a chipped engagement ring. This push present's center stone was an heirloom ruby passed down to StaceyCA from her mother and grandmother before her! Using an heirloom as a push present is beautiful, don't you think?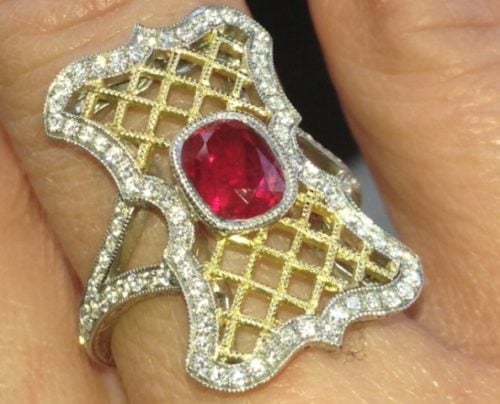 I will let some of the pics tell the story, but you should really go check out more on the original post!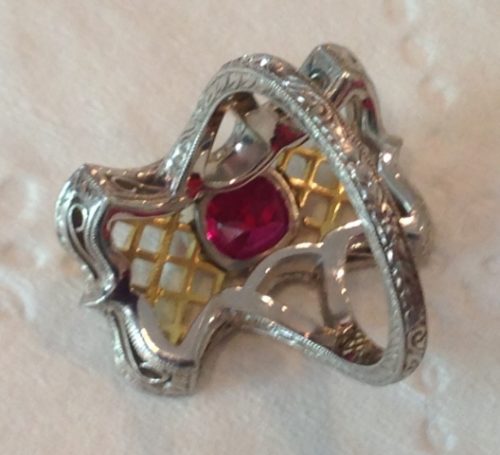 Visit the original post with more pics and join me in congratulating StaceyCA!
On Throwback Thursdays, we celebrate beautiful pieces that have been shared over the years!
Thank you so much for sharing your jewelry experiences with us. Keep revisiting PriceScope's past with us each Thursday!
#TBT
Come show off YOUR fantastic bling with fellow jewelry lovers and trade professionals
Learn more about choosing between custom design and designer brand from PriceScope