By
Erika Winters
Apparently it's National Candy Corn Day. (Who knew?) But we love any excuse to celebrate gorgeous earrings in candy corn-esque hues. So while we are gobbling up as much candy corn as possible, we thought we'd showcase 5 earrings that will certainly sweeten your ears.
We are loving Mallary Marks' multi-toned sapphire bead hoops with 22k gold granules that graduate in size. And Goshwara delivers a healthy dose of gem candy with bold cabochon citrines in 18k gold. Emily & Ashley's statement studs feature gorgeous dimension with domed and faceted citrines. Katie Briscoe has us craving even more goodies with stunning Mexican opals and spessartite garnets. And like miniature sugar cubes, Todd Reed's raw diamonds hit our sweet spot in circular drops.
Sugar headache? Nah. Bring it on!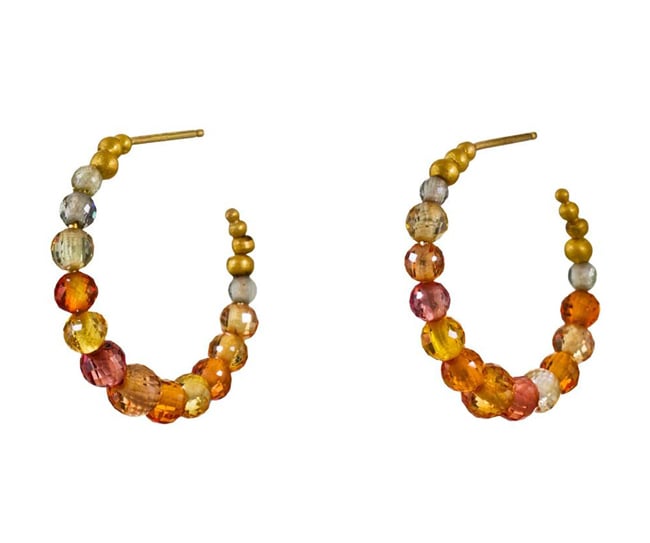 Crescent Moon hoop earrings with multi-toned and faceted sapphire beads by Mallary Marks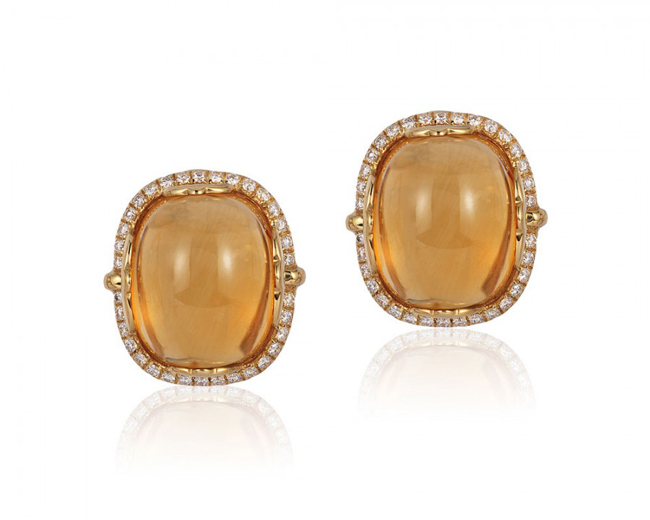 "Rock 'n Roll" citrine cushion cabochon earrings by Goshwara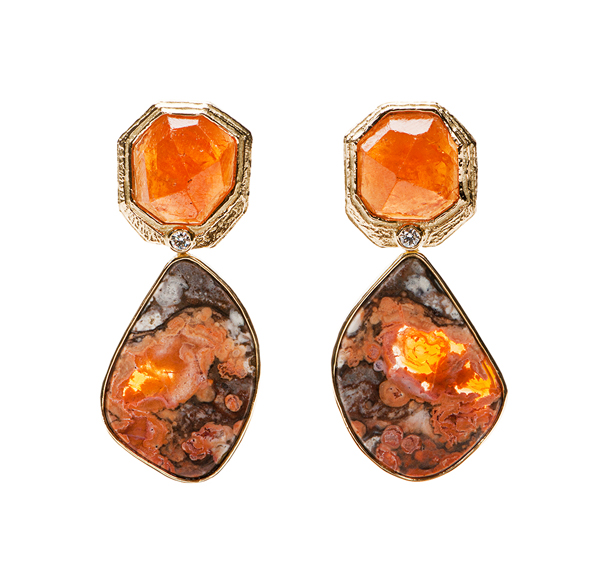 Earrings with Mexican opals and spessartite garnets by Katy Briscoe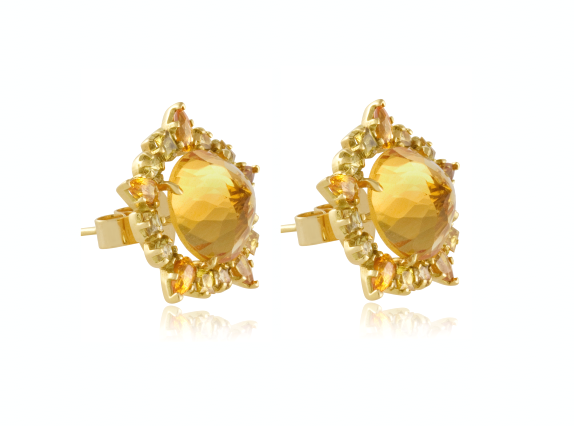 18k gold round "Ruffled" earrings with citrines and sapphires by Emily & Ashley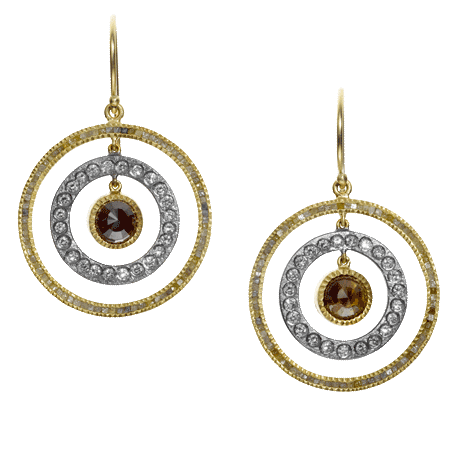 Drop earrings with raw diamond cubes, white round brilliant-cut diamonds, and rose cut diamonds by Todd Reed
Related topics:
6 Striking Jewels in Orange and Black for All Hallows' Eve