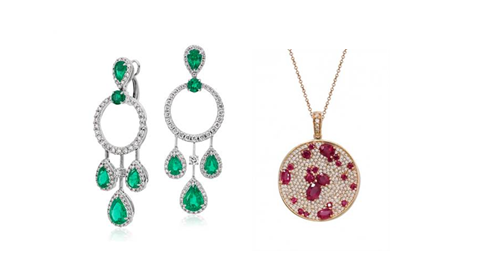 2018 Trend: Make a Statement
With 2017 is now firmly in our rearview mirror which means it's time to let 2018 shine! This year has big plans for jewelry and we mean big. That's because fashion houses large and small have made one very big statement. Bigger is better!
That's right, statement pieces are here to stay in a big way in 2018. This look is transcending styles. If preppy pearls are your thing, go big. Love baroque jewelry, go big. The only thing that matters this year is that your jewelry makes a large and lasting impression.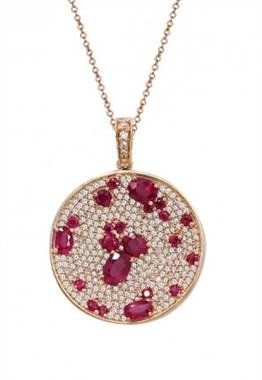 Gemma rose gold natural ruby and diamond pendant set in 14K rose gold

at EFFY
If you're looking to test the waters of this trend, then look no further than this pendant. We love it because it won't overwhelm the wearer, yet the pendant is vibrant and large enough to catch anyone's attention. This is an excellent starter piece and one you will wear for years to come.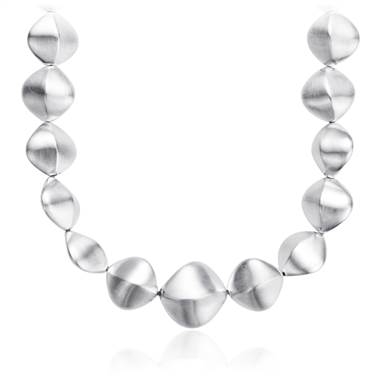 Twisted pebble necklace in sterling silver

at Blue Nile
If you came, saw and conquered the statement trend, then you'll no doubt be on the lookout for another piece to add to your collection. In this instance, we present you with Exhibit A, a graceful sterling silver necklace. This silver stunner will serve you well both day and night. Definitely a winner in our book.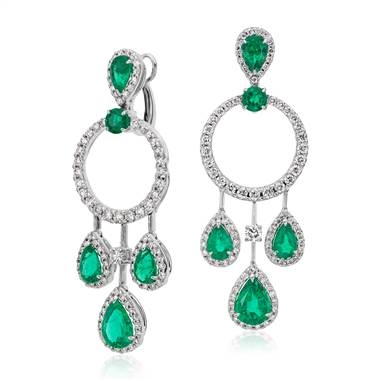 Pear shaped emerald and diamond drop earrings set in 14K white gold

at Blue Nile
We've featured these earrings multiple times and it's just because they're so beautiful and encapsulate so many details we love in a pair of earrings. Naturally, we had to feature these beauties because if they aren't the very personification of statement earrings then we don't know what is. These earrings are the big time and you owe it to yourself to grab this pair if you can.
Statement jewelry is making a big impact this year and you should definitely try this look on for size. Judging by this trend, 2018 is shaping up to be a big one yet!

By PS Staff