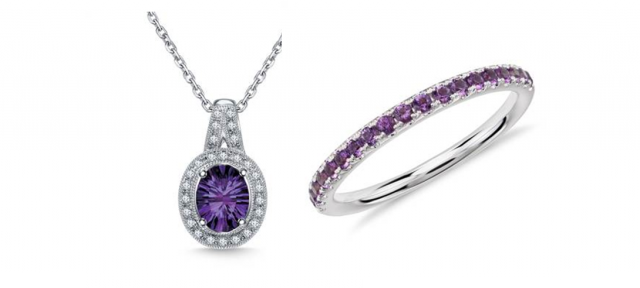 Pantone Color of the Year for 2018: Ultra Violet
Pantone has selected the Color of the Year for 2018, and it is Ultra Violet! A gorgeous purple shade, amethysts will be super-hot!
From the Pantone website, they describe the chosen hue as "Complex and contemplative, Ultra Violet suggests the mysteries of the cosmos, the intrigue of what lies ahead, and the discoveries beyond where we are now. The vast and limitless night sky is symbolic of what is possible and continues to inspire the desire to pursue a world beyond our own."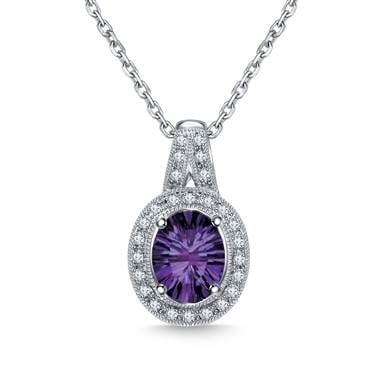 Amethyst Diamond Halo Gemstone Pendant Necklace in 14K White Gold

at B2C Jewels
Purple is often considered to be a royal color, as well as a color to represent counter culturalism. Purple also happens to be this girls favorite color, and I am totally stoked to see it splashed all over the place! Since Ultra Violet is historically associated with spiritualism or mysticism, let's decide right now that this is a bearer of great things for 2018!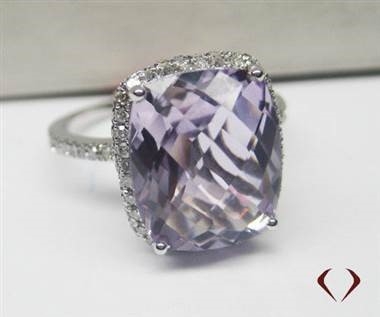 2.87CT Purple Amethyst and Diamond Ring

at I.D.Jewelry
The Site also says"The Pantone Color of the Year has come to mean so much more than 'what's trending' in the world of design; it's truly a reflection of what's needed in our world today." – Laurie Pressman, Vice President of the Pantone Color Institute.
As individuals around the world become more fascinated with color and realize its ability to convey deep messages and meanings, designers and brands should feel empowered to use color to inspire and influence. The Color of the Year is one moment in time that provides strategic direction for the world of trend and design, reflecting the Pantone Color Institute's year-round work doing the same for designers and brands.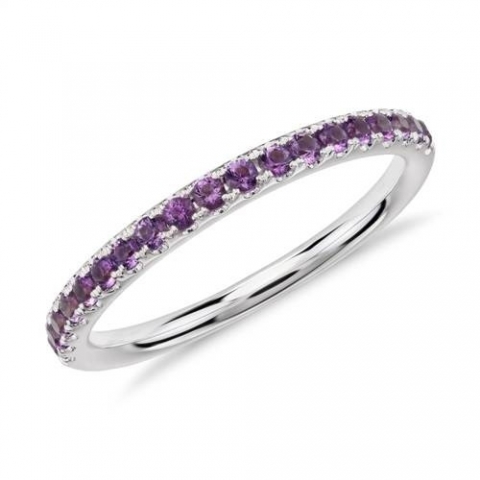 Riviera Pave Amethyst Ring in 14k White Gold

at Blue Nile
I hope that you are as excited as I am, and that you have your purple at the ready!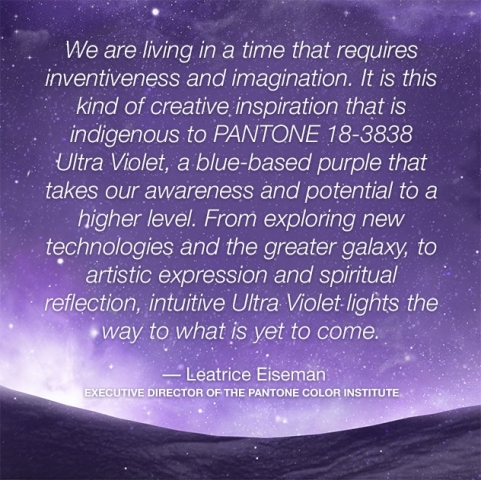 Presenting: Ultra Violet