Cspan posted this stunning 1930's engagement ring  the Show Me the Bling forum at PriceScope.  My jaw dropped and I am betting yours will too, this is gorgeous!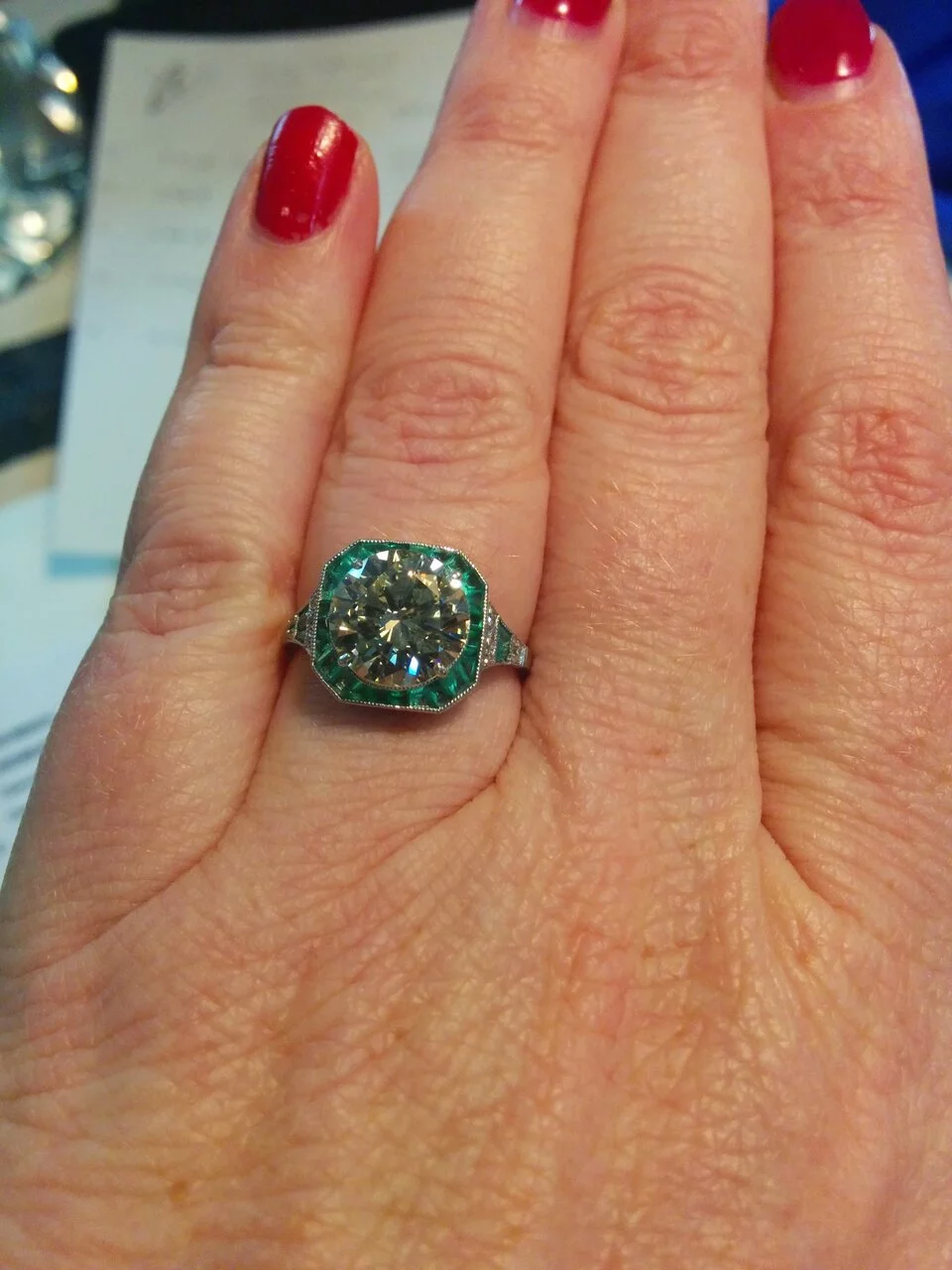 Sometimes you find the ONE in the most unlikely of places, and this seems to have been one of those cases. Cspan's DH gave her the green light to find her diamond engagement ring and she went on a mission! Can you get over the finger coverage? The color is intense and amazing! I am in love and I absolutely know that I am not alone!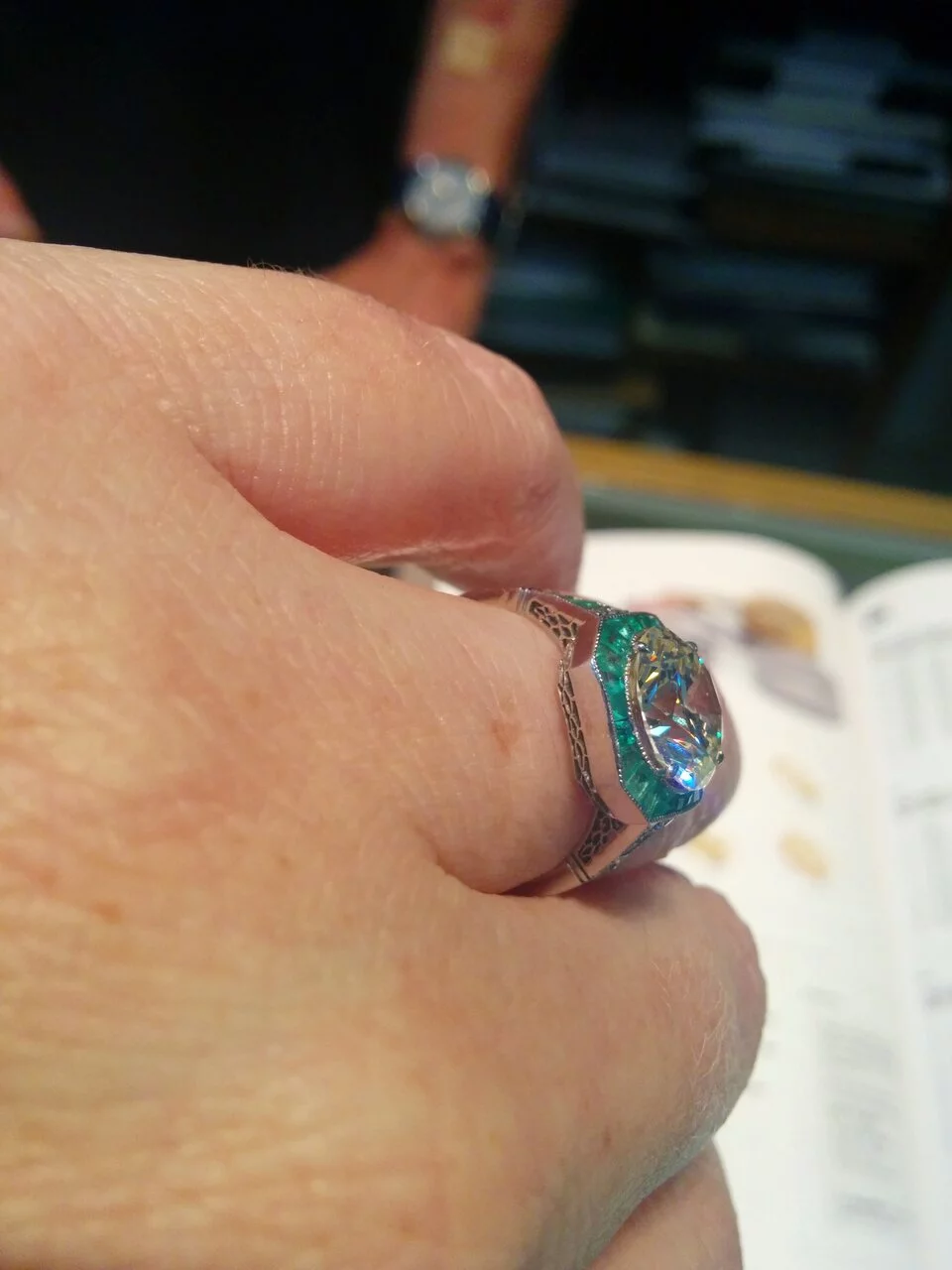 The Stats:
Size: the stone has never been unset so the estimate is 3.17-3.22
Color: somewhere between L-M-N-O, personally I think she faces up white
Clarity: total agreement VVS2
Cut: Transitional Round Brilliant w/ a culet (Yay) probably a tad shallow 60%+ table but I love the finger coverage
The side stones are single cut and the Emeralds are medium color with lots of inclusions.
Setting is die struck and hand pierced platinum
Ring size is 7
Estimated to have been made in the 1930s at the end of the art deco era. Not a MRB cut for sure.
Visit the original post with more pics and join me in congratulating Cspan!
The Jewel of the Week is our chance to feature and appreciate a recently posted piece from the Show Me the Bling Community!
Thank you so much for sharing your jewelry experiences with us. We look forward to seeing more!
#JOTW
Come show off YOUR fantastic bling with fellow jewelry lovers and trade professionals
Learn more about Ideal-Scopes on PriceScope!