By PS Staff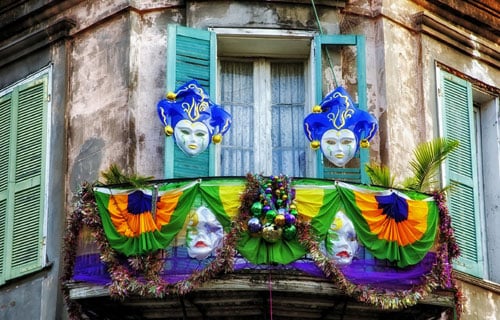 On February 9, 2016, Mardi Gras have come to a close. Now the balls, drinking and general revelry have come to a close and usher in the piety demanded for Lent in the Roman Catholic faith. So instead of our usual post, we decided to have a little bit of fun and give you 10 Mardi Gras facts to close out this Mardi Gras season.
Mardi Gras is the last day before Lent. This means that it is the last day to eat, drink and be merry before hunkering down and preparing for the 40 days preceding Easter.

Today, you are likely to find more people enjoying Mardi Gras than people who adhere to Lent.

In many Latin American countries and Italy, the festivities are known as Carnival.

Three Kings' Day kicks off the beginning of the Mardi Gras season and is also when king cakes are first available for sale.

King cakes are baked with a plastic doll inside. The person whose slice has the plastic baby is responsible for purchasing the next king cake.

Yelling "Throw me something, Mister!" is a sure way to come home with a neck heavy with beads.

Mardi Gras is big business. From hotels at near capacity to the amount of food consumed to bead manufacturers, the state of Louisiana rakes in nearly a billion dollars from the celebration.

Although the celebration is old, that doesn't mean that new blood isn't welcome. New krewes get parade love as well. One krewe's parade which is fast becoming popular is Barkus. Barkus is a parade featuring dogs and is popular between residents and tourists alike.

Mardi Gras colors are green, gold and purple. But did you know, that it was one of the first and oldest krewes, Rex, which gave the celebration its colors as we know today?

If you missed Mardi Gras this year, you can catch it next year if you're in New Orleans on February 28th.
Mardi Gras is an old celebration dating back hundreds of years. Now it is big business with many revelers making the trip to the Big Easy to indulge in a bit of fun and debauchery before settling in and bidding adieu to the festivities until next year.
References:
Religion Facts
All the Festive Facts About Mardi Gras / CNN
Mardi Gras / History.com