Unique Engagement Rings
Want something out of the ordinary? In a sea of solitaires, there is a diverse world of unique engagement rings to consider. White gold and platinum are very popular right now, but yellow gold is making a strong comeback. Designers are exploring organic styles in yellow gold with unique textures. Brushed and satin finished yellow gold will offset a diamond beautifully, and why stop at diamonds? Colored stones make unique engagement rings, especially in the United States where diamonds reign supreme. With colored stones, make sure you choose a gem that has enough durability to withstand daily wear and tear. For more information about colored stones visit our Colored Stone Forum. There are no rules when it comes to engagement rings. Make your engagement ring truly memorable with a unique design that speaks to you.
Here are some Unique Rings shared by Pricescope community members.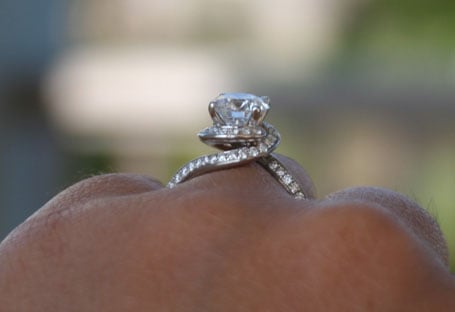 1.35ct Round Brilliant in A. Jaffe Engagement Ring
Posted by TotalNewbie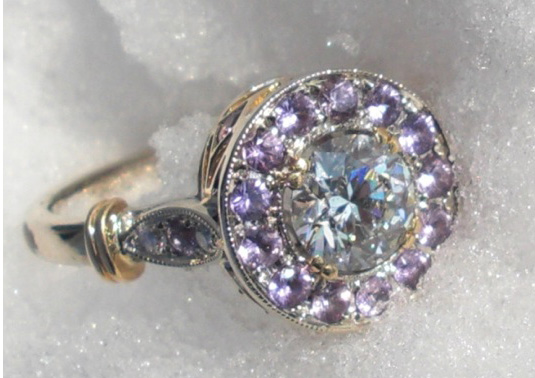 1.0ct Infinity Diamond in Purple Sapphire Halo
Posted by Portree
Unique Rings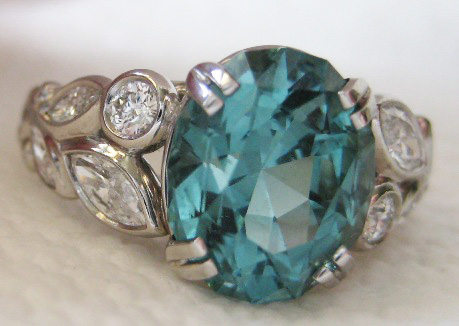 4.27 Mozambique Tourmaline Custom Platinum Ring
Posted by bling addict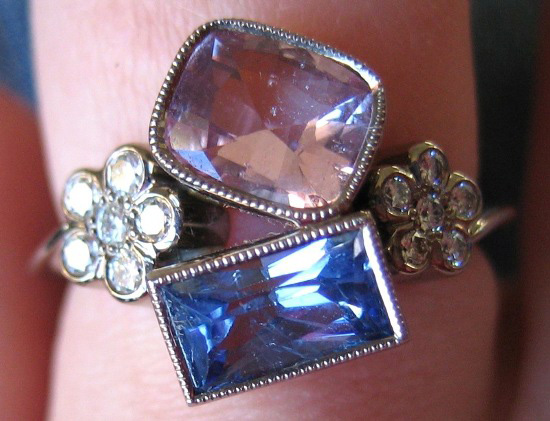 Celebration Ring "Mom Ring" with Sapphires
Posted by mariedtiger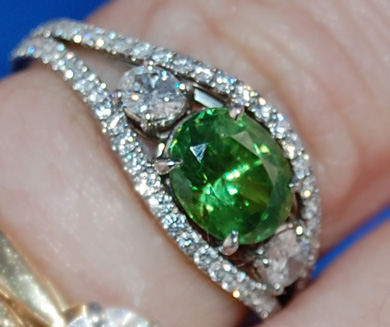 1.5ct Demantoid Garnet in Platinum Ring by Leon Megé
Posted by Kismet
Next topic: