Princess Engagement Rings
Princess Cut Engagement Rings
The round brilliant has always been a popular favorite for engagement rings, but some may prefer a Fancy Shape diamond. Princess cuts are the most popular fancy shape after round brilliants. Here is a selection of Princess Cut engagement rings.
Related Tutorials:
Information about Princess Cuts:
Princess Cut Tutorial
Information and Pictures of other Fancy Shape Diamonds:
Fancy Shape Tutorial
Here are some Princess Engagement Rings shared by Pricescope community members.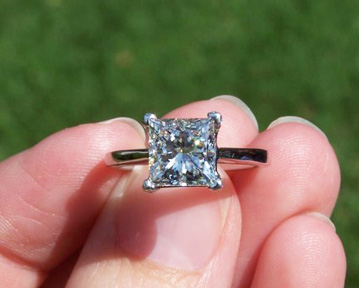 2.4ct Princess Cut Engagement Ring
Posted by Kali Cakes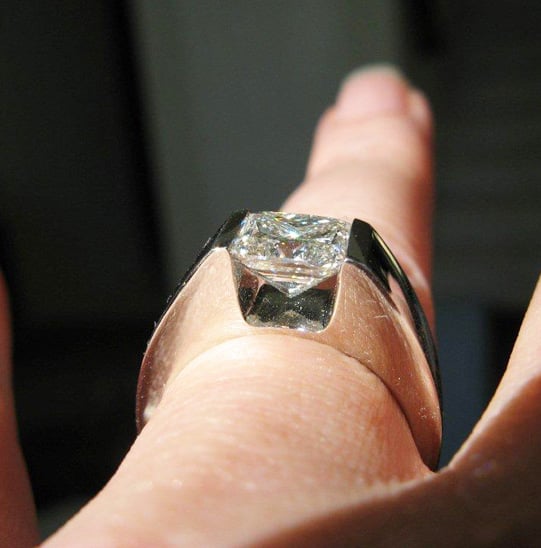 2.14ct Princess Cut Engagement Ring
Posted by lweber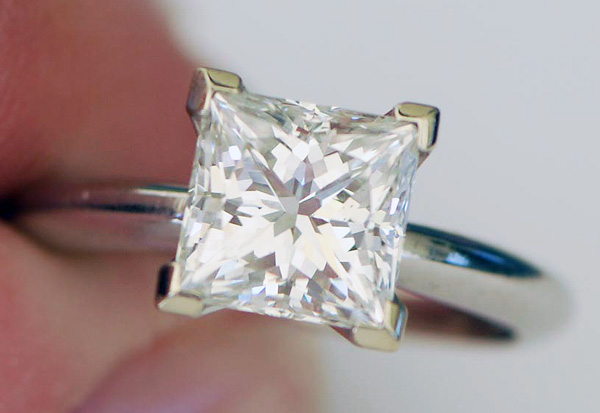 2.32ct Princess Cut Engagement Ring
Posted by JeraVae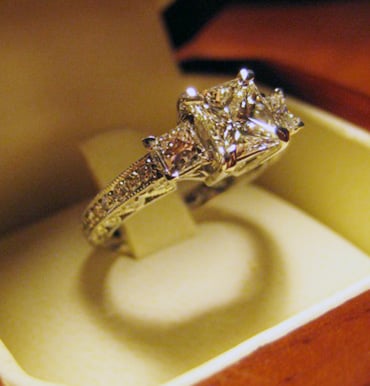 1.05ct Princess Cut Engagement Ring
Posted by Princess_Dreamer
Next topic: