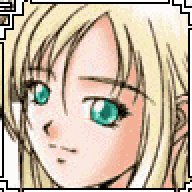 Joined

Nov 30, 2004
Messages

1,029
I've just got to rave…. A friend of mine arrived back in Saudi Arabia with a Zojirushi X20 Bread Maker that I ordered from Amazon.com. I chose this particular model because it has two paddles in the base of the bread pan, which is apparently better for mixing, plus it bakes a regular shaped loaf.
I tried it over the weekend and it is fabulous. I managed to get some Hovis Granary bread flour and it turned out divine. Hot fresh bread with butter….mmm……



I woke up to the smell of baking bread this morning, another loaf ready - I''m on loaf overload! Not so good for the waistline so I'd better keep up the squash playing!

Yes I''m mad and get excited about the smallest of things, but that''s what living in a 3rd world country does to you. It helps you appreciate the simple things that you take for granted in the real world.