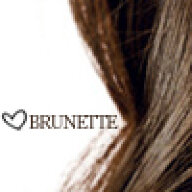 Joined

Jul 17, 2007
Messages

65
Hi ,

I''m completely confused about zircon and zirconia and I thought Pricescope would be the right place to ask for help.

I happen to be reading the ingredients of a lip gloss online and found ingredients like : "D&C Red No. 33 Zirconium Lake" and "D&C Red No. 27 Zirconium Lake" , and I think there was a Zirconium for Red 6.

Now , the only zircons/zirconium I know are the Zircon that is a teal-colored gem and birthstone of December , and cubic zirconia, aka "fake diamonds." Now , I don''t know if/how the two relate , but that''s all I know about either.

I know that Zircon always has traces of uranium and thorium in it , which is why I would be completely astounded if cosmetic companies are micronizing the gem Zircon to put in lipgloss- which gets licked and eaten off!

I''m know that these zirconium lakes are used for coloring but , I just don''t know what they are , or of what they are comprised.

Someone tell me that they are not using real zircon in lip gloss! Tell me this is a man-made substance or something.

I know that uranium is basically in everything , even water , but I certainly don''t want to add to that exposure through use of my cosmetics.

I asked someone about this and they said that "zirconia" is present in "zircon" but that they are not the same thing. I''m still very confused.

Can someone help clear this up for me? Are they using real zircon (which contains thorium and uranium) in lipstick and lip gloss!?!?!



Thanks so much.