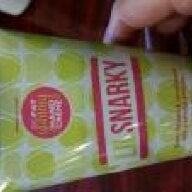 Joined

Jun 14, 2009
Messages

572
Hi Yssie,
First, I apologize for spelling ypur name incorrect several times
We talked a bit ago and your input was helpful. I found a ring on the VC web that could be yours? Lol. I'm thinking, most likely it is. I'm laughing because I studied the ring for design ideas, as well as your pics on PS. They do look pretty much the same. I never really focused in on the vendor that you used, I was more just admiring the beauty of the ring (s).
Would u please check out this thread? Assuming, I'm curious about the width of ur shank (Jana). Thank you for any info.
[URL='https://www.pricescope.com/community/threads/anybody-know-the-diamond-sizes-on-the-vc-jana-any-guess.217497/']https://www.pricescope.com/community/threads/anybody-know-the-diamond-sizes-on-the-vc-jana-any-guess.217497/
[/URL]