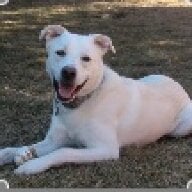 Joined

Oct 11, 2008
Messages

1,878
Saturday FI and I have an appt. at our jewelers to pick out our wedding bands. We''ve looked before, and they''re having a biiig bridal event. We get 20% off plus an extra $400, so there''s lots of incentive to buy THIS weekend.
I''m going the custom route but had some trouble... I now have it narrowed down to two styles. One is a Tiffany Jazz-esque, and the other a Tiffany/BeverlyK-esque band. I trust their master designers ability to create a phenom ring, and if they can''t make one similar, hopefully they''ll just say so. We can''t turn down the savings we''ll be getting, and shelling out 4k at Tiffanys just isn''t an option

Without further adieu, here are the rings! Please give your HONNNNEST opinions on which you like most out of the two. And if you don''t like either well

''cause these are the only styles I like!

First--- bad pic of the
Tiffany Jazz
. The ovals would be diamonds and the bezel set RBs would actually be sapphires.