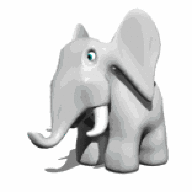 Joined

Sep 27, 2002
Messages

115
Hi everyone!
I just need your opinion about clarity enhanced diamond.
Diamond is EGL certified .
3.12 Carat
Color I
Clarity SI3
Ideal Cut ( Tolkowsky)
This diamond was clarity enhanced by sealer substance (Yehuda treatment).
Seller told me that SI3 grading was given before this stone was clarity enhanced and now this stone looks better than SI3.
My questions are as follows:
1) Is it true about grading clarity enhanced stones?(clarity grading given before or after the stone enhanced?)
2) Does Tolkowsky Ideal cut mean anything when it comes to clarity enhanced stones?
3) What is you opinion about clarity enhanced diamonds?
Thank you !!!!!!!