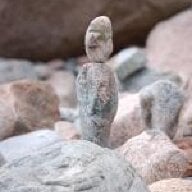 Joined

Mar 30, 2009
Messages

1,321
I guess bath salts are the new way to get your high on! (Or maybe not new, but more prevalent as of late). Apparently snorting bath salts gives you a better high than PCP, meth, cocaine, heroin, you name it. They make you go out of your mind, and they are finding that permanent severe brain damage is a common side effect, as well as being whacked out of your mind and feeling like your skin is burning and melting off from the inside. Supposedly they are extremely EXTREMELY addicting, too.

Drugs, to me, are so scary. But seriously, who decides to go and snort bath salts? How do you find out that it makes you crazy high? Now I'm gonna be carded everytime I go buy bath salts becaues some crazy individuals are just...crazy.

Sorry, this post really has not point. I was just so shocked to learn about it that I figured I'd share.