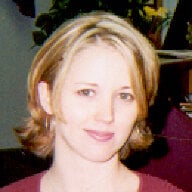 Joined

Feb 23, 2003
Messages

424
Ok for all those who thought they had seen it ALL?? Guess again!

Here I am watching the news tonight and I see something about diamonds flash up on the screen. So - of course I am all excited and interested. But then I realize what they are saying.

I don''t know if any of you have heard of this and I am just BEHIND in the times... but there is a company out there who actually takes (if you so choose and for a steep price) your deceased LOVED ONES REMAINS and extracts the high amount of carbon from the body/ashes and creates an actual (lab created) diamond!

Ok so I figure this MUST be some kind of weird joke - but it''s not. There is actually a company out there who does this. I saw it on the Boston news station because someone local who lost their wife of cancer recently has paid this company to make a diamond out of her remains and he will wear it in a ring and will make a few smaller ones for pendants for their children!!

HOLY CRAPOLA, what will they come up with next?

They actually have it "graded" (although they use the term certified, which isn''t really correct) - by GIA Labs! Of course it isn''t something that are natually made from mines, but they say they are close enough to the real thing. They make them in rare colors right now - like bright blue for example - and soon will be doing even colorless.

HOLD ONTO YOUR DIAMONDS GUYS, cause next thing you know you''ll be buying someone''s Grandma to put on your finger! YIKES?!!

If you don''t believe me - check out their site!
www.lifegem.com

What is next in this world I ask?
~Dancin Girl