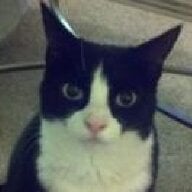 Joined

Aug 8, 2005
Messages

40,225
I was at the mall this weekend and went into a few jewelry stores for a browse and one was having a 30%, plus 10% (on clearance), PLUS 15% (this minute only) sale and so I went to see what they had. They had some lovely items, but when I asked the prices I was really shocked. They weren''t discounted at all, in reality. For the first time I thought, this seller just raised the price so they could put it on ''sale.'' At least that was my impression.

6K (starting price) for 1 carat total weight studs in H-I SI(uncerted) is NOT a steal after the discounts, even if they are in platinum (martini studs). They were lovely and eyeclean from the top, but still! 6K! I thought the woman was joking. I told her to check the tag and make sure she had the right items. She was positive though and started telling me about how well cut and ''super white'' they were. Uh huh.

Have you encountered (can be totally unrelated to jewelry) any ''deals'' that had you doing a double take recently?