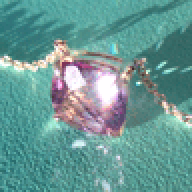 Joined

Mar 25, 2008
Messages

5,070
I am so excited I just had to create a whole thread for this. On Saturday we were gonna go to a park in another town to walk around as the weather was kinda nice and on the way over there I reminded S of this neighborhood/community that was new and kind of the style homes we like. (we sometimes like to look at dream homes...

) So we drive over there and it was gated so we couldn't go in.
Then I mentioned another place just up the road a ways. So we decide to check it out but while driving up this road, we weren't finding it. We turn on another street to turn around but then drive down this street and onto another one. And.......what did we find? THE PERFECT area with new housing being built in the styles we LOVE



We were so excited. So we drove into it and there are only about 7 homes (mostly unfinished) there right now but it's PERFECT for us. There was one model home/open house but the door was locked. We peeked in the window instead. Anyway, it's on the west side of town so its right up against the mountains where there is wildife like deer, fox, coyotes....and you have an amazing view of downtown, yet you are so close to everything. I LOVE it!!!

It kind of has this 'small town' feel to it, which I never thought I'd like but it isn't in a small town, I think you just get that feeling because of it's secluded location right up against the mountain. S said it would be great because they can't do much building where these homes will be located!!! Also, the commute from there to my work wouldn't be bad at all and the commute where S would get a job with the government wouldn't be bad either! (compared to other homes we have looked at that we like that all seem so far away from my work)
Only problem- it's A LITTLE pricy right now

(which figures) but, we aren't going to get a house now anyway. We started talking about how I'm saving most of my money for a future house, trying to figure out how much I could save within the next so many years. If he gets a better job, then he would have the opportunity to save some more money as well. Then we could possibly have a nice size down payment in the future. (With added money from his current condo!) They plan on building over 40 properties there and with the economy these days, I'm quite certain that they won't have that done by the time we go looking for a house in the future. I so badly wish we could get a home over there. It's so perfect for us...

Just needed somewhere to gush about it!