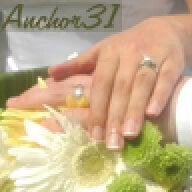 Joined

Oct 18, 2005
Messages

7,074
Note to the mods: If anything in here is considering inappropriate, just let me know and I''ll rephrase.
General note: This is so long I''ll be splitting it in three parts. I apologize in advance.
Yesterday was the first time since the dinner at her place and the name change drama that I saw my sister. We were both at our parents'' place for the week-end; I''m staying until Wednesday since it''s Spring Break for me, and FI and I will get some planning done here.
The beginning
It started by a comment my sister (
E
) made about being careful about finances when
J
and I will move in together within the next few months, because you never know what could happen and we could end up not getting married, and another about me wanting to tell about my interview to everyone at once but not minding telling about my wedding a thousand times. I ignored her, but it struck me how she believed I shouldn''t trust my future husband, believe our marriage is actually going to happen or talk about our wedding at all.
At dinner,
E
told me about a guy she met on Thursday. She''s gone through quite a few ups and downs with boys for the last 3 years and she confides in me a lot and asks for advice. Her experiences have unfortunately given her a very cynical, skeptical and pessimistic outlook on romantic relationships. I don''t remember exactly what was said and in what order, but I was trying to give her a friendly warning about the dangers of projecting her past issues on prospective relationships and on other people''s relationships when all Hell broke loose.