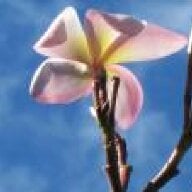 Joined

Jul 27, 2010
Messages

891
I need help!
I'm a new cat owner. He's almost 6 months old and I'd love to keep him, but he's beginning to drive me apes*!t.

Things I need tips on:
- How to get him to stop eating my plants. We have a large leaf plant that he likes to nibble on which he's definitely NOT allowed to do. I've tried spraying it with Fooey spray, but that's not a very permanent solution and I also don't think it's very good for the plant.

- What's the best scratching post I could get him? I got a hang-on-door one, but he goes to it more rarely than not.

- Keeping him from urinating outside the litter box. He's been good, up until an hour ago. I walked into the room, picked him up, noted that he had wet paws and then saw the puddle. I was beyond infuriated. I've read up on the possibility of UTI, but I really think he was just mad at me about #1, not letting him eat my plants.

- Washing. Obviously I can't let a cat with urine on his paws walk through my house. I attempted to wash them off. I have the claw marks on my throat to prove it. Ow.

- Claws. Declawing is inhumane and beyond inconsiderate, but trimming his nails daily gets him pretty aggravated too. All of which is why getting a proper scratching post is so important.

I understand that eating plants can aid in cats digestion, but after 4000 times of me saying no and moving him away from the plant, you'd think he'd get it!

Any and all tips would be greatly appreciated!!