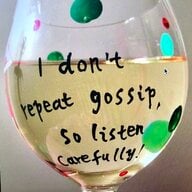 Joined

May 22, 2002
Messages

1,915
Available are 2 pairs of 5mm round diamond cut yellow sapphires. 1 pair is listed as .97 ct & the other is 1.01 ct. While they aren't totally rare to buy, they are priced well for the quality & cut of the stone & all 4 that are available do match very well. They are definitely yellow without any orange or green hue as seen in the vendor pic taken while gem was in gem box & the diamond cut makes them really pick up the light & sparkle/ shimmer very well. I'm not sure how to describe them other than they are a tad deeper yellow than lemon. I do know when the sun hits the stones they sure are bright, cheerful & sparkly. They are not dark in the center. It's grey & overcast today. Once the sun comes out I will take better pictures.
The sapphires were purchased from Jeff Davies mid-2015 & have never been set. Initially, I was going to make a 3 stone ring & a halo pendant. Creativity is all you need to figure out what to do with 4 stones of the same colour & size.
They all match up very well. Other ideas, studs for earring Jackets or solo gem studs, pendant, & ring. Or 2 sets of studs for twin girls? Just to name a few. LOL LOL I've recently bought patio furniture (priority) & so any of my jewelry projects will be put on hold. Believe me, was not an easy decision to go with outdoor furniture & not the bling I love so much! These stones are definitely happy, feel good stones.
They're certed by Gemconsult Lab which I think is in Thailand. The stones have been graded Heat only, no other treatments.
Prices are in US funds, PER PAIR. Shipping to Pay Pal (fees included) verified address or favourite vendor.
Here's the link.
https://loupetroop.com/listings/loose-stones-colored-gemstone/yellow-sapphire-x-2-pairs-available
Thanks for looking. .. Judy