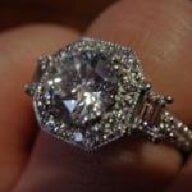 Joined

Aug 31, 2005
Messages

2,844
Good evening,
Well the quotes started to come in and now I have to pick a vendor. The vendor that I originally contacted (and misquoted me) got back to me. The new quote is 1k more than Fridays quote.

So now I''m awaiting quotes from different vendors.
I know most of the reputations of the vendors that I contacted except for 2 of them. The one that got back to me is Union Diamond. I really don''t know much about them.
Can you tell me of your experience with them? The good, the bad and the ugly.
Any information is much appreciated