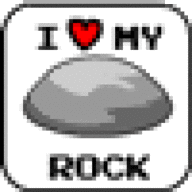 Joined

Jun 15, 2006
Messages

7,485
Chicken/Apple Crepe with Yellow Curry Sauce
Ingredients:
All crepe ingredients (see link above)
chicken
granny smith apples
oniion
garlic
lite coconut milk
curry powder
mashed ginger (that''s not the technical name, I buy it prepared in the grocery store)
cumin
cornstarch
cooking spray
First, follow crepe recipe: http://find.myrecipes.com/recipes/recipefinder.dyn?action=displayRecipe&recipe_id=1197190 (note you have to chill the dough for an hour, I didn''t and it delayed dinner a bit; it also calls for cooling the crepes after cooking them, I skipped that part and they worked out just fine).
Boil chicken breast then cut into small pieces.
Saute: onions, granny smith apples and a bit of garlic. Add chicken once removed from heat.
Sauce: With a whisk mix lite coconut milk, water, yellow curry powder, ginger, a touch of cumin (and I added cornstarch because I prefer thicker sauce). Heat in saucepan.
Once warmed, add some sauce to your saute pan with chicken mixture. In a baking dish, sprayed with no stick spray, place a crepe, add some of the chicken mixture, wrap. Repeat. Broil for 2-3 minutes. Serve.
I served with the extra sauce on the side so people could add to taste.