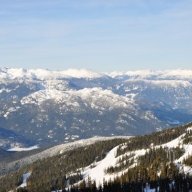 Joined

Jun 19, 2008
Messages

2,107
This is the dress I picked out last weekend at Brides for Breast Cancer. A lot of their dresses are samples or come donated from bridal salons. Some are from fashion shows, and some are donated from previous owners. The lady there told me this one looked like it had been from a fashion show, because the tags had been taken out. But she said it didn't even look like a model had worn it, because usually the dresses will have makeup or dirt or tanning stuff on them on the inside, and this one is so clean.
The only tag on the inside is a tiny one at the zipper that has a number - either a 6 or a 9. It's a size 10, so I don't know what the number is, unless it's a 9 and it's a dress from the Juniors section!

Har har.

Anyway, with so many talented diggers on PS (I've seen your work!

), I was wondering if yall would help me try to find the maker of this dress. You can even give me advice on how to start searching, or where I should start, because I have no clue. (If it's from a show, is it possible that it wouldn't even be on a gown maker's website?)
I appreciate any help!! Even if you guys can just guide me on how to start the search. TIA!!