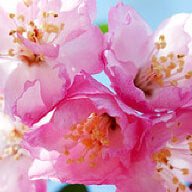 Joined

Nov 12, 2006
Messages

1,084
your centerpieces at the reception? We are having a cocktail reception so will need small centerpieces for those and we are on a budget so I thought of this the other day. Is it tacky? Or is it a good use of flowers? They wouldn''t otherwise have a banquet table or head table on which to display them as in a traditional sit-down style reception so this sort of figures out the problem of where to put them, too.

Note: We will have some medium and some larger tables as well at which small bm bouquets wouldn''t cut it....so this would just be for the cocktail tables.

I feel as if the bouquets would be on some level a gift and to ask them to use thier gift in this way seems odd and guests could take them home, not realizing they belong to another. But even if I did cheap/chic centerpieces myself for even $15 a table, I''d still have bm bouquets to store somewhere so..........

What do we think? Tacky or Thrifty?