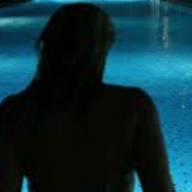 Joined

Mar 7, 2011
Messages

5,028
I have a french cut pave setting, with 16 .02 melee on the shank. A couple of nights ago I woke up and caught a glow from the corner of eye, it looked just like there was a fire fly on my finger!
So anyway when I got a closer look I realized that 3 of the melee were glowing! One more than the others. I tried to get a pic but haven't been able to so far, but sure enough last night when I turned off the lights the melee lit up again! This must be flouresence right? But have any of you ever seen this before? And shouldn't the glow disappear if the light source creating it is removed?
I can't decide if I think it's sorta cool or annoying because I it kept me up for almost an hour playing with it.
Thoughts?