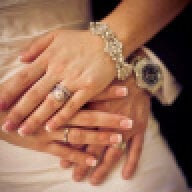 Joined

Sep 5, 2007
Messages

2,201
Date: 3/17/2009 7:46:39 PM
Author: neatfreak
Violet FWIW many people find that pregnancy hormones render antidepressants/anti anxiety meds unnecessary too. I have GAD and went off my meds when I found out I was pregnant. I was worried that my anxiety would be bad, but aside from the usual pre-12 weeks and pregnancy anxiety, I actually felt great! My babies are 3 months old now and I just went back on a med.


So ultimately do what is right for you, but just know that if you want to try going med free many women have the same reaction as I did as well. And you can always go back on them.
Okay that''s good to know as well.
Is it just safer to go without and then see how you feel and maybe go back on them if necessary? That sounds like one way to go about it I guess.