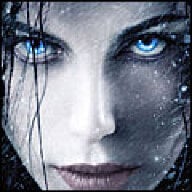 Joined

Mar 11, 2005
Messages

962
First can I just say it sucks not being able to open the forums at work anymore! It''s what keeps me sane.

Anyway, we have now been married almost 2 months (I can''t believe it) The adjustment period is taking it''s toll on me. Getting used to his cats whining and knocking things over in the middle of night to get attention is making me nearley homicidal. Coping with the fact that dh is such a TYPICAL GUY- his things still aren''t organized, I''m still stepping over his piles of laundry, a lot of my things still aren''t moved in since they have no place to go. The new commute which is bad (anyone in the Boston area who deals with rt 128 knows what I mean.) I usually will ride into the city with him since my car is so old and doesn''t do well sitting in traffic.

Mostly what bugs me is his near silence in the evening. We get home, he spends time with the cats, gives them dinner, then we have dinner which he doesn''t speak much, then goes into the other room to watch tv, which is usually how he falls asleep. We all need down time after the work day but...? I know it''s tough to adjust, I wasn''t expecting everything would be rosy, but I can''t help feeling bored. I''m stuck now in a town about 40 minutes out of Boston where nothing goes on. I don''t see friends as much and dh isn''t really motivated to go out do much anymore.

Has anyone else felt this way after getting married? It''s not that I''m not thrilled we got married, I guess I feel like is this all there is. I hope not.