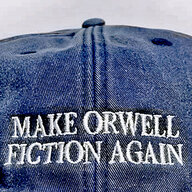 Joined

Apr 30, 2005
Messages

32,510
http://www.bbc.com/news/magazine-35893729
Partial Snip:
"The world's largest organisation for psychiatrists - the World Psychiatric Association - has announced their opposition to the so-called practice of "gay conversion" or "reparative" therapy, declaring it unethical, unscientific and harmful to those who undergo it.
...
"Experiences like Ferguson's have led the World Psychiatric Association to officially condemn the practice of reparative therapy.
"There is no sound scientific evidence that innate sexual orientation can be changed," the group said in a statement released this month.
"Furthermore, so-called treatments of homosexuality can create a setting in which prejudice and discrimination flourish, and they can be potentially harmful.
The provision of any intervention purporting to 'treat' something that is not a disorder is wholly unethical.""
Finally!

Yo!
Hey Religions ... stop trying to fix what's not broken.
You are damaging people!
This crosses a line.
This is
NOT
time to say all opinions are equally valid and religions get to do whatever they want because ... well ... because it's
religion
.
The world's top experts have gone on record stating that 'gay-reparitive therapy' does not work and it is harmful.
Stop it!
If you are in a religion that still does this gay-fixin, please tell your leader about this announcement by the World Psychiatric Assoc.
You might prevent another suicide.
The world's not flat any more.
The sun no longer orbits around the earth.
Homosexuals are no more 'sinful' than heterosexuals.
Spread the news.
I'm not anti-religion.
I'm anti-harm.