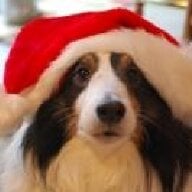 Joined

Nov 25, 2002
Messages

9,170
It''s nearly 4PM on Sunday, and I''m JUST now recovering from the giddy joy and HEDONISM of bling overload! LOL
It all started innocently enough; Shay made offhand mention in a thread that she is from Rhode Island, and Ktn chimed in that she was too. I asked where, and whaddya know? Both gals are close to Providence......just a short hop/skip down the highway from me! (Actually, more like a 75 min. drive, but it''s much closer than the Bay Area GTG!) With lightning fast replies and much enthusiasm, a GTG was arranged.

We agreed to meet at the Cheesecake Factory, and I was waiting when the doors opened at 11:30. I took up station at the front desk with my mousepad in hand, waiting to be spotted. A moment of doubt crept in - what if they didn''t see me? Then, I realized I was being silly.....after all, odds are preeeeetty safe there aren''t TOO many folks walking around with a mousepad bearing the image of an
enormous
diamond ring! And, if by chance someone else were to respond to it............well, she''s probably a PS candidate in the making anyway! LOL
Within a few minutes, Ktn arrived.....I knew it was her approaching. I could see the "where is the mousepad??" look on her face! We began chatting animatedly, so of course, when Shay arrived, she had it EASY! All she had to do was look for the two rapidly babbling gals, and she KNEW it was us!

In true PSer fashion, we asked for a table next to the window!!! so we could get good pics!


Yes, we *are* sick! Gotta say, though.....it was FUN FUN FUN to be with others who understand the insanity!
The time FLEW......and we had a
ball
. I half wondered if other tables around us were scared, witnessing such unabashed joy and *fetishism* over jewelry, but to be honest, we three were totally oblivious to those around us! We just had a GREAT time. We were so busy passing around the jewelry, we barely touched our food! LOL It was a RIOT! I''d take a picture and turn the camera to show them, and they''d gasp as only PSers can.....like they''d just seen the messiah! Completely entertaining!
Before we knew it, it was 2:30, and the gals had to leave for work/family commitments. We never even made it into a jewelry store! All isn''t lost, though.....we all pledged to make another date together really soon, and that will be top on our list of things to do.

We all know what a great place PS is, but I have to say.......as we sat there, it struck me what a special and unique place PS is in that it attracts such a caliber of nice people. Ktn and Shay were engaging, charming, and
completely
genuine.......REALLY sweet gals! We''d never met before, and yet I felt same kind of ease and comfort that you''d typically feel in getting together with folks you''d been close friends with but hadn''t seen in a while. It really punctuated for me just how much we all do come to know each other here over time. Leonid and Irina are reeeeeeeally to be commended for creating a place where this is possible.
I''m delighted to have shared the day with these ladies; I think it''s the start of some beautiful friendships!
Without further ado......the ****: