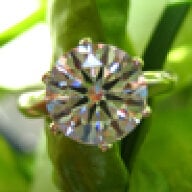 Joined

Aug 8, 2005
Messages

7,395
i check my registries regularly and today i notice some crazy things going on with our BB&B one.

1- two gifts randomly have been added???? like wax potpourri? WTF?
2- one gift that i had requested has been purchased over the amount i wanted. for instance i wanted only one of the item, but two have been purchased
3- one gift (storage container) for like $1 has been purchased. i know people do some weird things, but i would have thought they would have bought all 6 or so storage containers.
4- a few days ago a set of pots had been purchased. they are now available for purchase showing that they haven''t been bought.


so, i know 3 & 4 may have some explanations, but 1 & 2 are very confusing! and no FI hasn''t changed the registry.

i''m currently holding - and have been for 10 minutes - with BB&B to figure this out.
has this happened to anyone??