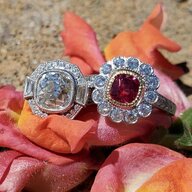 Joined

Aug 22, 2012
Messages

7,008
She accused 3 people of harassing her on the subway. Now she is charged with filing a false report.
http://www.nbcnewyork.com/news/local/Missing-Muslim-Student-Baruch-College-Arrested-False-Alert-Trump-Subway-406606865.html
snip...
A New York college student who said she was harassed on a subway train earlier this month has been arrested, law enforcement sources told NBC 4 New York.
Yasmin Seweid, 18, was charged with filing a false report after she told authorities three men called her a terrorist and chanted "Donald Trump" at her aboard the 23rd Street 4/5/6 subway station on Dec. 1.
The Baruch College student allegedly told police she was approached by the trio and told to "get out of this country," was called a terrorist aboard the train and told to "get the f****** hijab off your head!" She also alleged that one of the men grabbed her bag and broke the strap.
Seweid posted to Facebook about the attack on Dec. 2, saying that "it breaks my heart that so many individuals chose to be bystanders while watching me get harassed verbally and physically by these disgusting pigs."