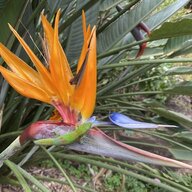 Joined

Aug 23, 2020
Messages

218
I recently upgraded my engagement ring with a beautiful mined diamond ring that I love, but when I was shopping I went under budget as I wanted something a bit smaller for everyday wear. My icy pear has my heart, but I found myself loving warm diamonds, halos, and the sparkle of round brilliant diamonds as well! I am a ring lover above all else in jewelry and my dream list is a pear in platinum, warm MRB in rose gold and a 3+ carat Emerald cut with a gold band (someday!!!)

I used the remainder of the funds to pick out a completely different, totally fun lab diamond ring. This is an ideal spec, 2ct K VS1 in a rose gold halo from With Clarity!

I shopped around for a few weeks through Rare Carat until I found a stone that stopped me in my tracks at a price that I couldn't believe. I looked at several vendors and I really liked the setting options for With Clarity. They're based out of New York and you have the option of trying out 3D printed settings ahead of time if desired, which is a cool feature.

ordering was easy and customer service was very responsive. Shipping via FedEx with signature was very secure. I would absolutely order from them again!

I was concerned that the higher color diamonds in the halo would be noticeable but I dont mind the mild contrast in person, as I was specifically looking for a warmer look. The setting does feel light, but it's delicate and I'm used to platinum as that is my preferred metal. Pictures do not do this baby justice and it's a rainbow sparkle bomb that looks "too good to be real" per my husband! I'll try to get better pictures, I'm working with an old iPhone that's been dropped too many times!
Last edited: