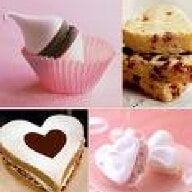 Joined

Feb 9, 2007
Messages

1,464
ok since most of us in this area of PS are waiting for our amazing proposals whay not g ush about what our dream proposals would be....i know everyone at some point has dreamed about their perfect proposal i have...this is mine

setting-on my roof (i live in a 18 storie building on the chicago lake front!! amazing view of the city)
details- all i really want is candle everywhere i love candles white and creamone especially! they give off an amazing glow... i would love to have white rose pettles leading a path way to where me may be standing...i never wanted to have him down on one knee i dont think he needs to beg me to marry him i want him standing and just being himself i want him to be comfortable...hes not a down on one knee kinda guy and im ok with that...
time of day- i would love it either at night or before sunset

its one of my many dream proposals...whats yourS?