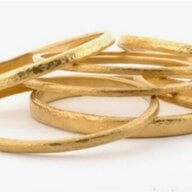 Joined

Jan 26, 2003
Messages

22,107
A Wisconsin Supreme Court Justice, David T. Prosser, involved in a heated legal dispute, has been accused of physically attacking a female colleague on the bench, Justice Ann Walsh Bradley. Given some of the recent discussion here in Hangout of the difference between how men and women in positions of power treat their sexual impulses, I thought it might be interesting to examine how they treat their aggressive impulses.
Of course, there is the possibility, one we are strongly urged to consider in the United States, that the alleged, male perpetrator is
innocent
of the charges against him, innocent unless
proven
guilty!
It would be a shame to drag this judge's name through the mud first, like those of the Duke lacrosse players (was it lacrosse?) only to find that he was falsely accused!
Here is a link to an article on the incident:
http://www.nytimes.com/2011/06/26/us/26judge.html?hp
Deb/AGBF