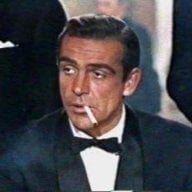 Joined

Nov 20, 2002
Messages

1,441
Every now and then I browse DT just to see if anything interesting is going on even though I''m not registered and have no intention of ever doing so (the credit card thing). Yesterday Winyan put up a link to an alexandrite at Thaigem for Lanee:
http://www.thaigem.com/shopping/fulldetail.asp?productid=3e0168001&PJcode=5k
I realize neither of you is going to buy this $45k stone, but I just thought I would point out that the photo is bogus. There is no doubt in my mind about this. What they''ve got is just one shot that has been photoshopped to alter the color. How do I know this? Look closely at the "two" photographs, and you''ll see that every facet reflection is duplicated precisely. This is, not to put too fine a point on it,
impossible
. Photographing color-change stones is very tricky, and you never get identical shots with the two colors. This is because you have to set up two different light sources: an incandescent bulb using a glowing filament and a fluorescent tube. Each produces different facet reflections and light behavior, and this is without even getting into the issue that you simply won''t get the two light sources positioned identically.
You can buy a lot of stones over the internet, but alexandrites (or other color-change stones) are not one of them. They''re too hard to photograph correctly, and what you see on your monitor is not going to match what you see in person.
Just a friendly note.