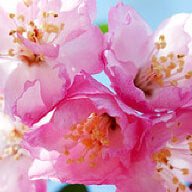 Joined

Nov 12, 2006
Messages

1,084
let me hire them for thier arranging skills and let ME provide the flowers?

I see amazing deals on flowers at 2g roses, 50 roses, and even sam''s club that it''s painful to hire a florist who''ll charge me so much more for flowers. For example, I have one florist''s quote that charges me $20 per orchid BLOOM (not stem!!) and I can get 50 stems for less than $90 (!) and have over 200 blooms from sam''s club.

What I really need is thier talent to fashion my bouquet together and deal with corsages and bouts and maybe deliver them to my site. I don''t mind paying for thier skill in this regard, I am just having a hard time swallowing the mark up. Before I call a florist tomorrow and see what one says to this request, I wanted to see if my idea is ludicrous.........